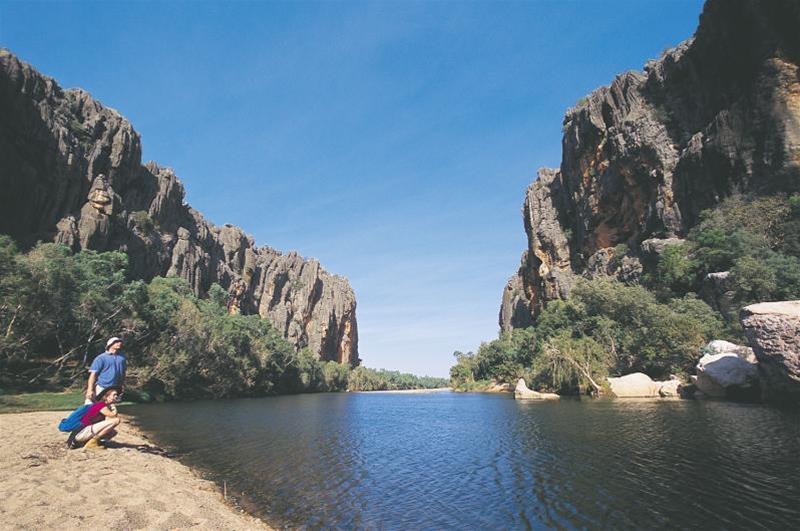 Windjana Gorge National Park
Astounding beauty of the Kimberley. 350 million year old Devonian reef which rises above the plains.
Details
Description
Easy walk 3.5km walk trail through the gorge takes you past fossilised flora and fauna around millions of years ago. 4WD tours are available from Derby and Broome. The gorge has an airstrip.
Location
Address: Windjana Gorge National Park,Derby,WA,6728
Phone: (08) 9192 1036
Email: