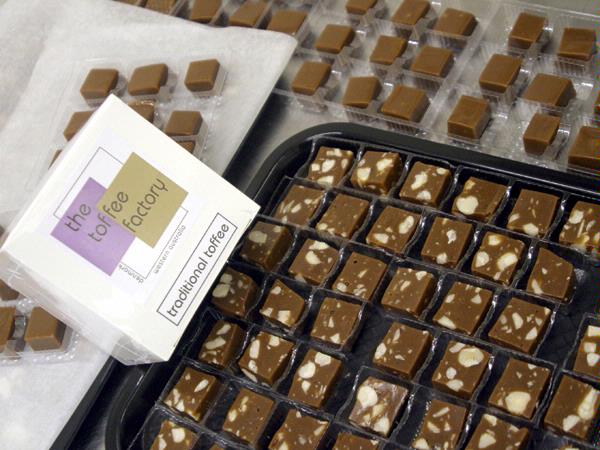 A destination with treats for everyone… all handmade on site, including Denmark's first cider factory
Open Days/times:Open 7 days a week, 9:30am-4pm
Retailers & Producers:Chocolatery
Facilities:Family Friendly,Licensed
Details
Facilities:Family Friendly,Licensed
Lunch:Monday,Tuesday,Wednesday,Thursday,Friday,Saturday,Sunday,Public Holidays
Description
Our customers already knew. Now its official! The best toffee and brittle in the land is made right here in OUR Toffee Factory. Whether you like it fruity, spicy, plain or exotic our wide range of georgeous, gooey toffee is sure to satisfy the toffee lover in you.
Do you prefer to crunch? Go on, treat yourself to our crunchy, nutty brittles - they dont just melt in your mouth!
Easily turn an ordinary meal into a gourmet experience - just add A Bit On The Side. Everybody loves a bit on the side.
Start with mouth watering appetisers and entrees. Sensational salsas, tangy tapenades, chunky chutneys, delicious dressings. They may be a bit spicy or a bit tangy - all are definitely more than a bit yummy.
You simply must experience our selection of chocolate sauces. Enjoy them hot or cold, as a dip, ice-cream sauce or simply a spoon. Unforgettable!
Order for a restaurant, banquet, gift basket - or just for one, and we will send it out.
Better still, come and visit us at The Toffee Factory next time you are in Denmark in Australias South West and enjoy a first hand experience.
No need to hurry. While you are here at The Toffee Factory browsing and sampling, enjoy a coffee, icecream or picnic on the lawn.
Location