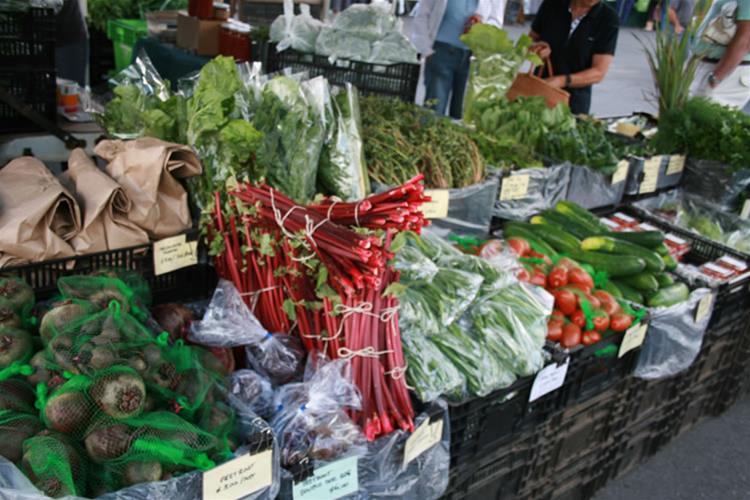 The Markets' philosophy is to provide producers in the Great Southern Region of Western Australia with a regular weekly direct outlet for their product.
Details
Food Markets:Farmers Markets
Open Days:Saturday
Description
This area is rich in its diversity of farming, but, prior to the market, the majority of product was marketed through Perth (409kms away to the North). Local customers were unable to source direct much of the produce produced in the area.
The establishment of the market on a weekly basis provides producers with a direct outlet for the product and the customer has the choice of fresh, local, seasonal product. This has brought about immense benefits for the producer and customer. No longer is product trucked great distances at great expense, as well as incurring environmental pollution and packaging expenses. Product does not have to have to be picked early to ensure an extended shelf life. For example, tomatoes and strawberries are left longer to "vine-ripen" and are picked and sold at their peak of condition to the consumer. This applies to all product in the market and this has been a key factor in the enthusiasm that the community has embraced the market.
The weekly market is now a colourful and vibrant occasion attracting a wide range of customers from the region.. Its benefits have been to re-energise and focus producers on the quality and variety of their product. The customers not only now enjoy a huge range of vegetables, fruits, farmed meats, seafood and much more each week. They know its provenance and have returned to the seasonality of farming. Genuine excitement fills the market when the first of a new season product appears such as Asparagus, Avocados, Raspberries or Cherries.
Every week the market creates its own synergy between producers and customers. It buzzes with laden shoppers, bags and shopping trolleys rescued from the back of the shed and now put into service again. It is a social event for many, the catching up, the chatter and genuine good nature is evident all morning. It is an uplifting community experience, brought about by the simple sharing of being able to choose first class fresh food. Customers now talk with pride and ownership about "their market" and promote its value to friends and visitors. The ultimate accolade!
We hope that one day you will visit the Albany Farmers Market and experience it for yourself
Location