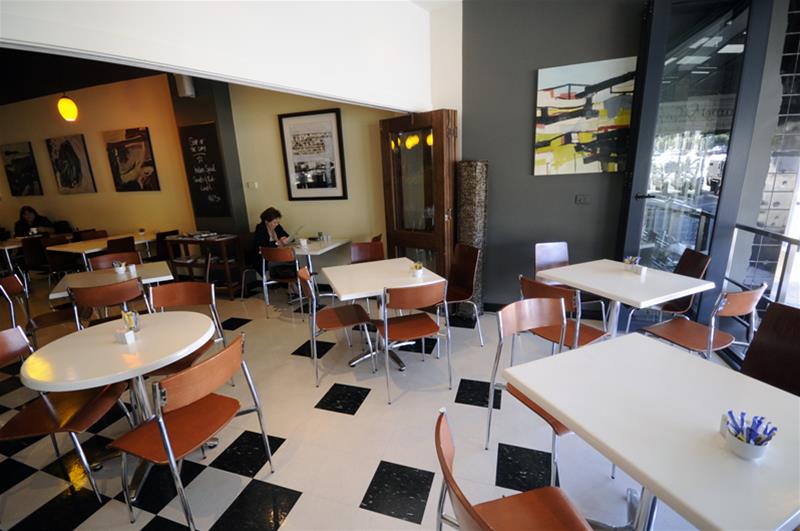 A warm and friendly cafe specialising in serving food to order by professional chefs using fresh,local and seasonal produce. Open everyday for breakfast and lunch, dinner Wednesday to Friday. B.Y.O
Details
Facilities:Alfresco,BYO
Breakfast:Monday,Tuesday,Wednesday,Thursday,Friday,Saturday,Sunday,Public Holidays
Lunch:Monday,Tuesday,Wednesday,Thursday,Friday,Saturday,Sunday,Public Holidays
Dinner:Public Holidays,Wednesday,Thursday,Friday
Description
York Street offers a wonderful alternative to casual dining out in Albany. Everything is prepared in-house and all dishes are plated up to order by dedicated chefs using fresh, seasonal 'just picked' local produce to bring you the best possible dining experience in the tradition of the bistro.
Opened in 2007, the York Street Cafe has from it's beginning, aimed to provide visitors with a cosmopolitan dining experience.
The Albany region is blessed with a fantastic range of "wild" ocean seafood, freshwater crayfish (marron & yabbies) and orchard, farm and vegetable gardens. Producers are able to pick and deliver produce to our kitchen on a daily basis, so the chefs can focus on simple recipes that highlight the natural flavours of fresh food, complemented by fresh herbs from the the cafe's herb garden.
Flavoursome food, friendly service, delicious coffees & teas, housemade speciality drinks and a warm and inviting ambiance make York Street the place to visit when in Albany.
Location