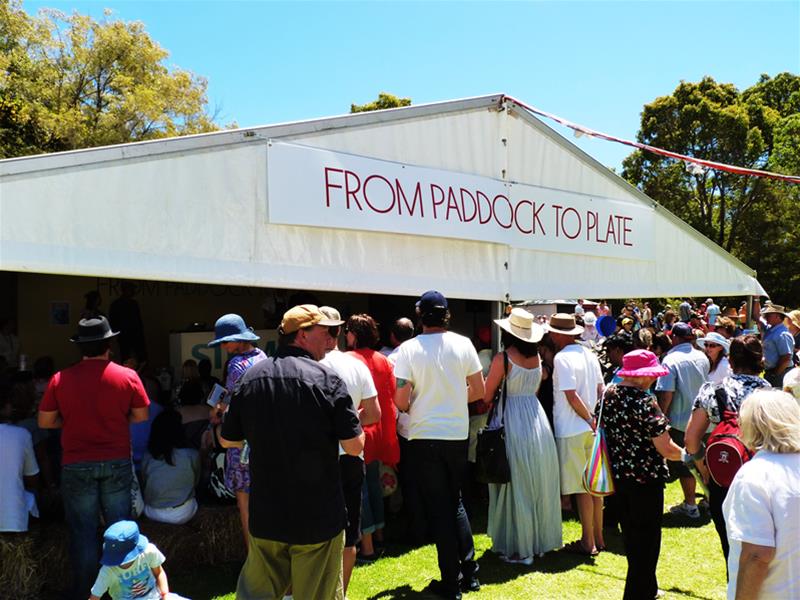 From Paddock To Plate (FP2P) Accreditation Program
The 'From Paddock to Plate' (FP2P) Accreditation Program is a new initiative by ABC Rural journalist, food writer, author and passionate sheep and cattle producer, Louise FitzRoy.
Type:Classes
Other:Food & Wine
Details
Description
"…the way farmers' markets should be"
The FP2P Program distinguishes authentic farmers' market stallholders from other market participants. It works to recognise and promote as well as increase the profit and viability of our genuine producers. Members are provided with exclusive on-site signage and media exposure, as well as the right to display the unique FP2P Accreditation symbol and stamp of approval at their market stall. The accreditation program ensures that the public are only buying from genuine producers, giving them the rightful chance to be educated on where their food comes from and how it is grown, raised or made, as well as meeting customer's expectations of the way authentic farmers' market should be.
One of the FP2P Program's aims is to continue to build the "social aspect" and "sense of community" at all farmers' markets by encouraging customers to take more interest in the items they are buying and ask more questions about the origin of the food. Customers will come to you for information and understanding, with the reassurance you are an authentic stallholder. Producers should see an involvement in the FP2P Program as a unique chance to proudly educate the public about life on the land and take this opportunity to promote the love, passion and dedication that goes into producing food for our country.
FP2P understands the work involved in attending a farmers' market, so make sure you to get the most out of it by becoming accredited!
Some of the many benefits provided to accredited stallholders include:
*Your own FP2P stall sign and certificate
*Widespread media coverage all year round
*Several radio interviews
*Your profile and selected products promoted on the FP2P website (www.frompaddocktoplate.com.au)
*Editorials in selected newspapers and magazines
*A short video filmed on farm for promotional purposes
*An opportunity to feature in the proposed FP2P book sequel and documentary for promotional purposes
*Social media coverage on Twitter and Facebook (a way to communicate with your customers)
*Free annual subscription to the FP2P newsletter
*Free communication with your customers via the FP2P contact database
*Notification of new market stalls available throughout WA farmers' markets
*Potential to sell more product
*Reduced competition with re-sellers
*An ability to sell your seconds
*Better control over educating customers
*More freedom of supply
If you have any questions or need help completing the form, please give Louise a call or send her an email – 0421 578 969 / [email protected]
Related
Morawa District Historical Society
Location
Address: 100 Shenton Road,Swanbourne,WA,6010
Phone: 0421 578 969
Email: [email protected]