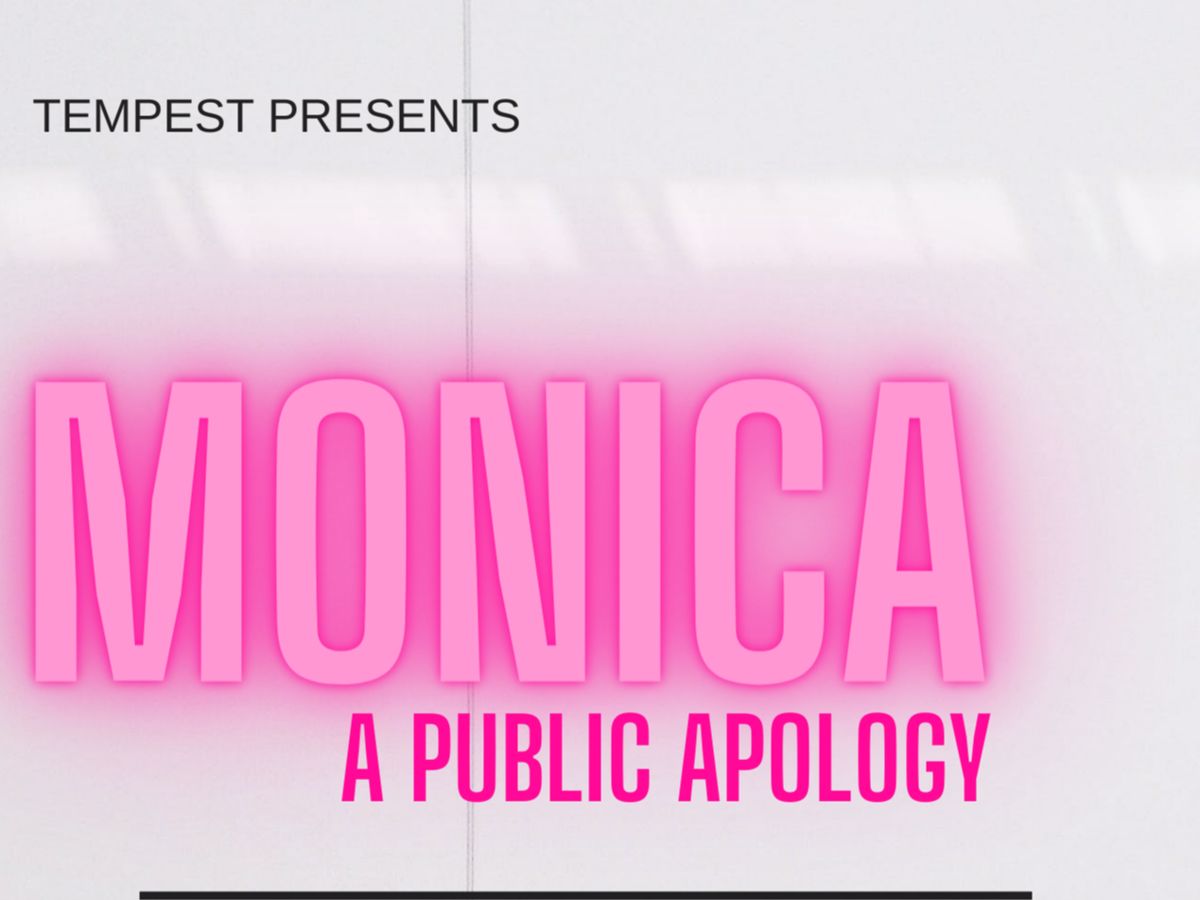 Monica - A Public Apology
Monica Lewinsky, we all know the name. Patient Zero of the new Internet phenomenon of online shaming. This is a long awaited apology.
Dates:Jun 30 - Jul 3
Time(s):7.30pm
Venue:Subiaco Arts Centre
Details
Hosted By:Tempest Theatre
Ticket Price:$36
Venue:Subiaco Arts Centre
Description
Branded as a tramp, tart, bimbo and worse. 'That woman', she was known by many, but actually known by few. It was easy to forget 'that woman' was dimensional and had a soul. The face that launched a thousand headlines. This is my apology to the woman I judged harshly when I was the same age as her. In a post #metoo world, can we look back and right the wrongs we visited on our own sisters? Are we all culpable in the shame? This is an invocation of the female body as a plurality of experiences. It is visceral and an uncompromising piece of feminist theatre horrified by the history of bullying of vulnerable women. And a long awaited apology.
Location