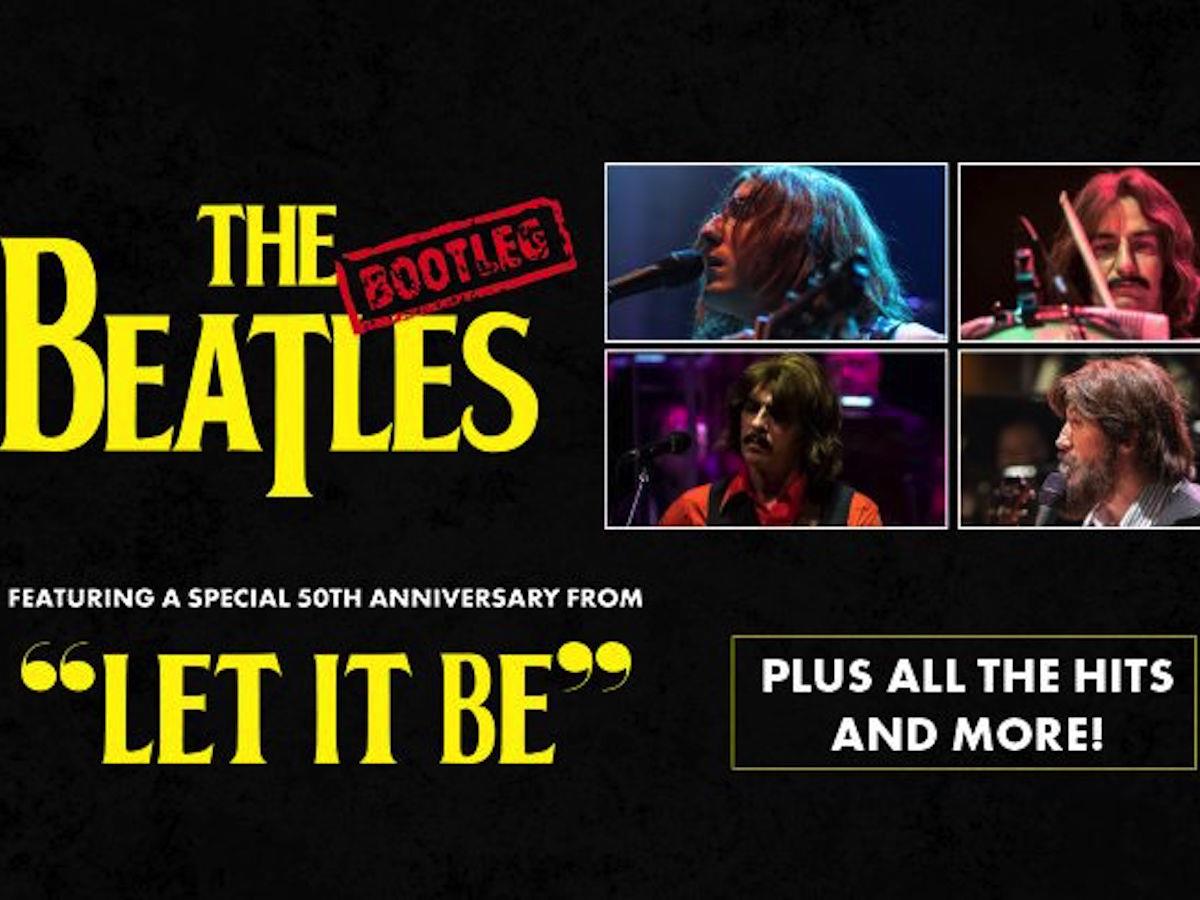 Bootleg Beatles
After the success of the Bootleg Beatles' recent World Tour, the 50th anniversary spotlight now falls on the Beatles last official releases as a band – the Let It Be Album and movie.
Dates:Nov 17
Time(s):8:00pm
Venue:The Regal Theatre
Details
Hosted By:Abstract Touring
Venue:The Regal Theatre
Description
The Bootleg's new show for 2020 will feature an uncanny recreation of the Fab Four's impromptu concert on top of the roof of the Apple Building in Savile Row central London – the band's final live performance. Complete with orchestra, the Bootleg's show will feature many songs and hits from the entire Beatles' catalogue, spanning the early days of Beatlemania through Sgt Pepper to 'the End', with every last Beatle detail performed with the Bootleg's trademark, spine-tingling accuracy.
Location
Venue:The Regal Theatre
Address: The Regal Theatre, 474 Hay Street,Subiaco,WA,6008
Phone: 08 9388 2066
Email: [email protected]