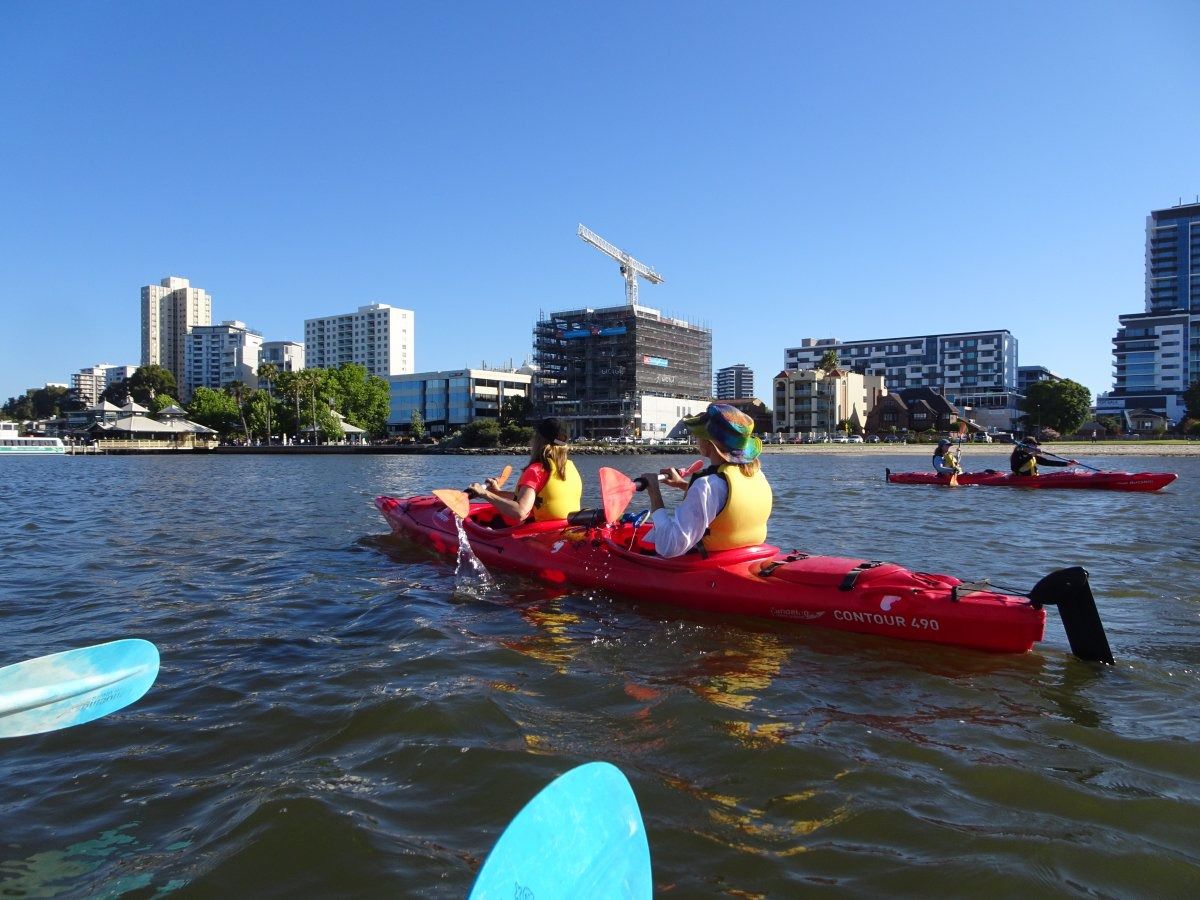 Perth Postcards - Swan River Paddle
Mediterranean vibes of Claisebrook Cove, impressive Optus Stadium, Riverside Marshes, City Views & Magical Matagarup Bridge.
Dates:May 15
Time(s):1pm - 6pm
Details
Hosted By:Adventurous Women and Water Wanderers
Ticket Price:From $125 pp
Description
The Burswood area of the Swan River is filled with some fantastic sites and plenty to explore. There's the Mediterranean vibes of Claisebrook Cove, the impressive Optus Stadium, riverside marshes, stunning city views, magical Matagarup Bridge and much more. We start this section in the afternoon, allowing for a cheeky stop in and a coldie at the Camfield Pub, a detour to Claisebrook Cove.... and the grand finale of paddling under the Matagarup Bridge, finishing with the city scape on our right, as we head to Coode Street in South Perth at Sunset! The distance of the Paddle is 7.5km and should be achievable for anyone with a reasonable level of fitness. No prior kayaking experience is required.
Events
Sanctuary & Settlement - Swan River Paddle
Beyond The Next Bend - Swan River Paddle
Adventurous Spirit - Swan River Paddle
Location