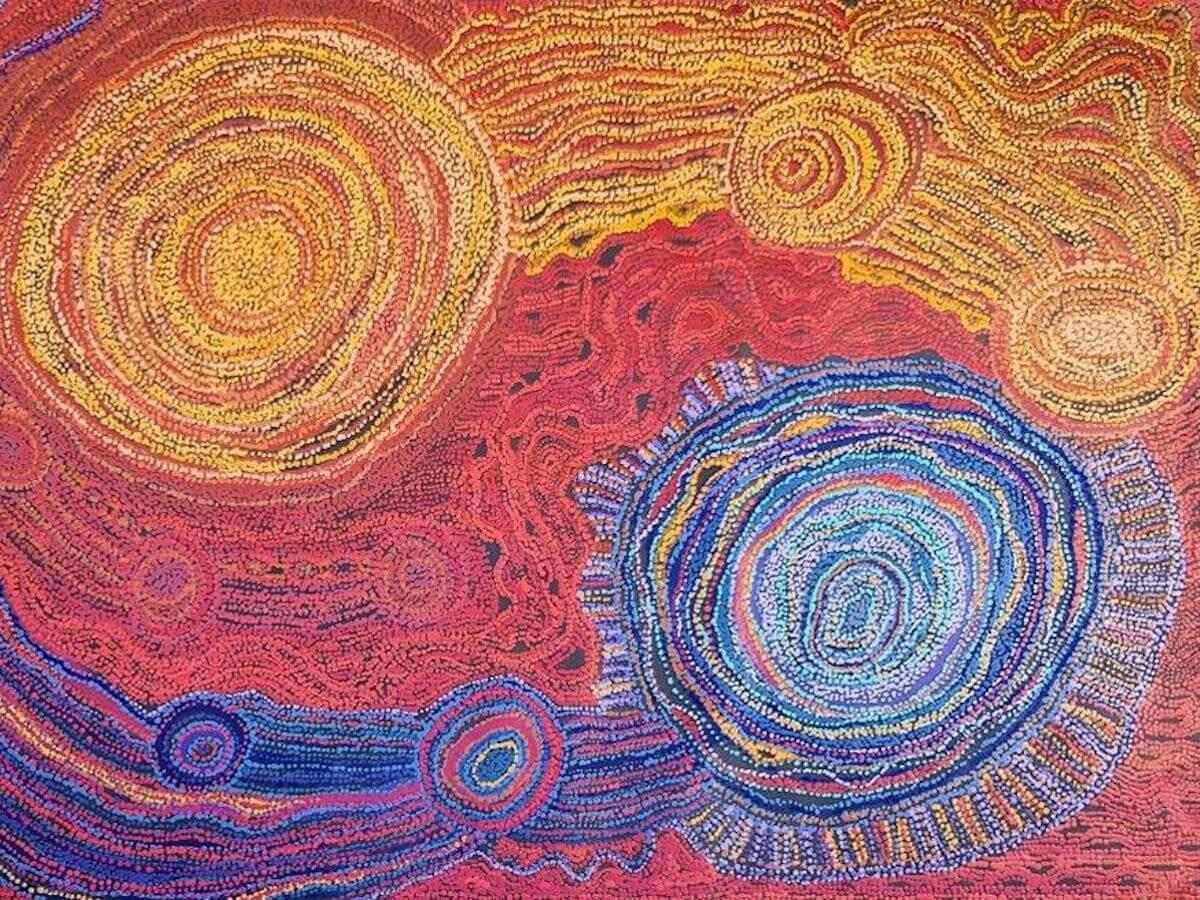 Artitja brings remote Australian Indigenous art with new exhibition I KNOW MY COUNTRY
Dates:Mar 14-15 ; Mar 18-22 ; Mar 25-29 ; Apr 1-5
Time(s):10am - 4pm
Venue:Earlywork
Details
Hosted By:Artitja Fine Art Gallery
Venue Address:330 South Terrace, South Fremantle
Ticket Price:Free
Venue:Earlywork
Audience:Adults,Family-Friendly
Description
UPDATE
There is good news. The exhibition can be seen in its entirety through the windows of the gallery and we are just two minutes away. If there is a particular work you are interested in we can be contacted on 0418 900 954.
If you would rather visit the exhibition
online
, and have interest in particular works on the site, please do call or send us an
email
and we can send high resolution images of paintings and accompanying information.
We believe it is even more important at this time to support Aboriginal artists and their art centres for whom the sale of art is a vital source of income, and we will continue to do what we can to assist with continuity of sales, and look forward to your continued support and enquiries.
DESCRIPTION
As locals we know distance is involved if we want to travel inland. Think remote Australia and communities such as Pukayiyirna on the Canning Stock Route, or Kulyakartu in the Martu homelands near Percival Lakes in the northern Great Sandy Desert, and we're looking at travelling in excess of 1500kms from Perth to get there. And that's just within WA.
Artitja Fine Art Gallery is bringing those places and their stories to South Fremantle through striking imagery in their forthcoming exhibition I KNOW MY COUNTRY which opens on 13th March.
Add locations Puntawarri, east of Jigalong; Tjukurla in the Gibson desert almost 2000kms away; head north east into the Tanami desert, then south to the tiny community of Kalka in the Pitjantjatjara lands near the WA/NT/SA border. All very remote and not so accessible.
Over twenty artists from eight remote Aboriginal art centre communities feature in this energetic, bold selection of paintings which incorporate profound knowledge of country by the artists.
Location