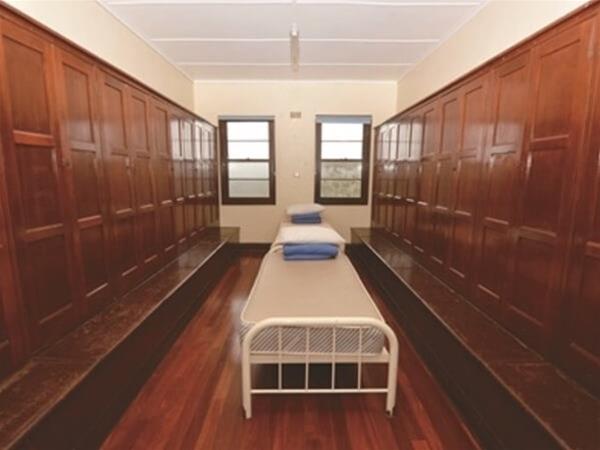 Kingstown Barracks
Home to 17 dormitory-style rooms, the Kingstown Barracks provides an atmospheric and historic place for the whole family to bunk up in
Details
Accessibility details:Yes
Capacity:17 Dorms
Type:Backpackers/Hostel
Facilities:Restaurant
Description
Kingstown is located 1km south of the Thomson Bay Main Jetty and was a focal point in Rottnest Islands WWII operations as it housed the Australian Army during wartime operations. Kingstown Barracks accommodation was opened for educational use in 1984/1985 and has become a much loved camp destination for many WA schools.
The former army barracks at Kingstown features 17 dormitory rooms, ideal for school and other groups. Some rooms have private ablutions and wheelchair facilities. Communal ablution facilities are available. Please check with Visitor Centre for opening times. Please be aware no linen or bath towels are provided. All these items are available for hire by contacting Rottnest Island Reservations prior to your arrival.
Kingstown Barracks houses the Rottnest Island Environmental Education Centre, an education and accommodation venue for schools, community groups and the general public. Some rooms cater for disabled guests. The Barracks is restricted to groups where participants are under 18 years with the exception of the period from mid December to mid February when all are welcome.
Related
Rottnest Island Campgrounds
Hotel Rottnest Bar and Bistro
Location
Address: Kingstown Barracks, Kingstown Rd, Rottnest Island WA 6161,Rottnest Island,WA,6161
Phone: 9432 9111
Email: [email protected]