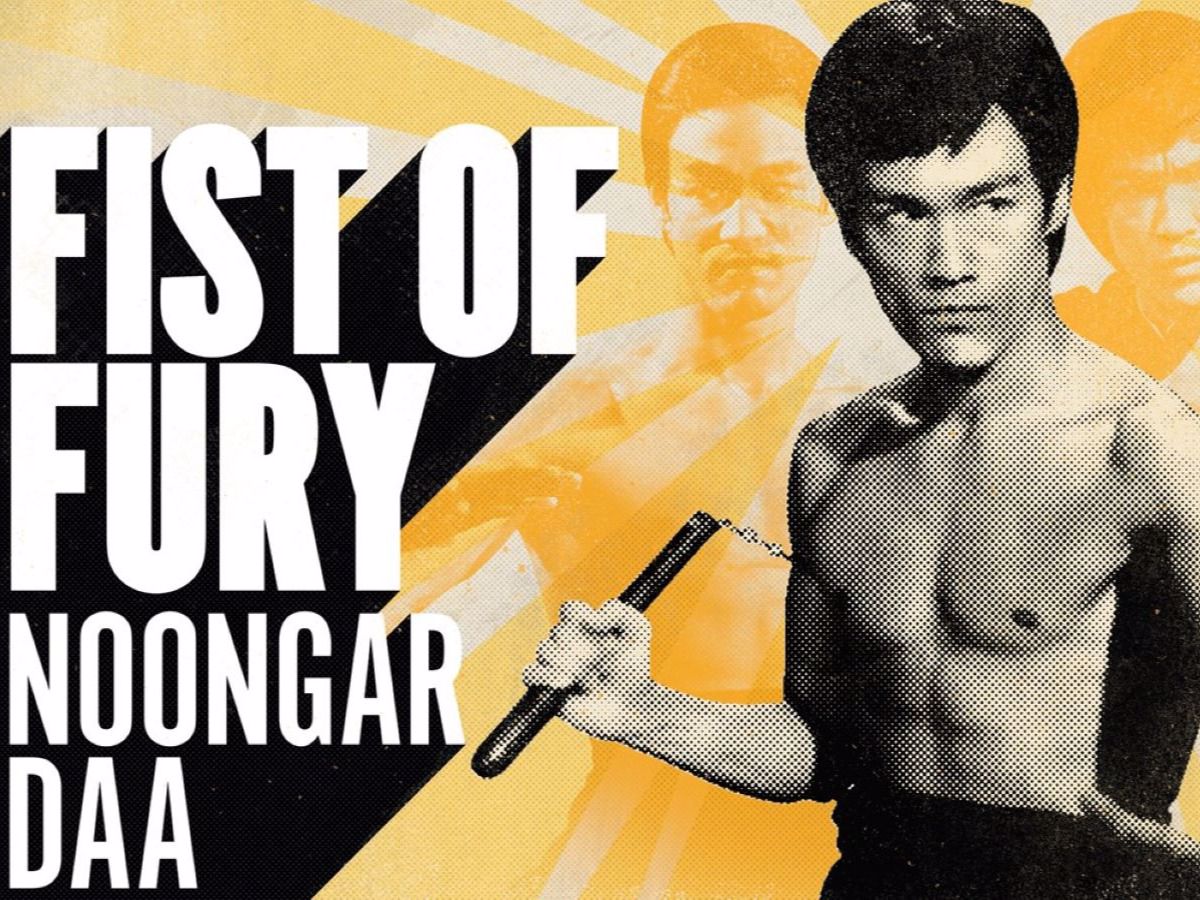 Fist of Fury Noongar Daa / Rockingham
Noongar performers will star as voice actors and dub the original dialogue of the dynamite 1970's Kung Fu film, Fist of Fury.
Dates:Feb 27
Time(s):8 pm
Venue:United Cinemas Rockingham | Open Air Cinema
Details
Hosted By:Perth Festival
Ticket Price:$10
Venue:United Cinemas Rockingham | Open Air Cinema
Festivals:Perth Festival
Description
When Lee's incredible power propelled him from Hong Kong cinema to global stardom in the early 1970s, Noongar mob here, just like audiences worldwide, took note, practiced moves and found inspiration in Lee's examples of discipline, loyalty and the eternal fight against injustice. Fist of Fury, the film that launched Lee internationally, is the epitome of all that. Set in Shanghai in 1910, it stars Lee as Chen Zhen, a loyal student out for vengeance against racist bullies. Thanks to an all-Noongar language voice cast, this undying classic film is now reshaped and adapted in a 'kwop' new form. Noongar daa moordidjabiny!
Location
Venue:United Cinemas Rockingham | Open Air Cinema
Address: United Cinemas Rockingham, 14 Leghorn St,Rockingham,WA,6168
Phone:
Email: [email protected]