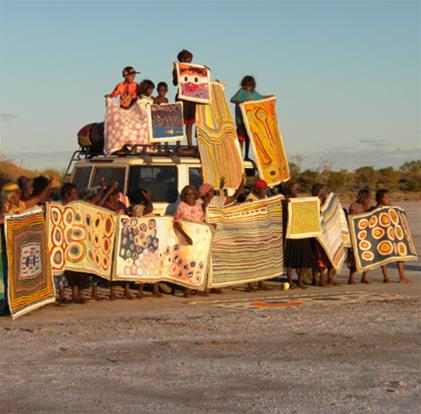 Aboriginal Art Centre Hub Western Australia
The Aboriginal Art Centre Hub Western Australia supports the development and growth of WA's Aboriginal visual arts sector. We observe, comment on and shape what's happening in the industry both in WA and on a National scale.
Details
Description
Aboriginal art centres in WA can become members of the Hub to receive services and support such as:
Specialised training for managers, staff, governing committees, and artists
Liaison and networking opportunities
Communication with other member art centres
Best practice advice
IT support
Marketing and promotion opportunities
Assistance with recruitment, employment contract reviews, and staff appraisals
Advocacy - speaking out about issues that effect our members and Aboriginal artists
The Aboriginal Art Centre Hub WA's services respond to the challenges facing art centres as they build the artistic and economic potential of their respective communities. We conduct regular consultation with our members to ensure our services and methods of support are highly relevant and effective.

The Aboriginal Art Centre Hub WA is a project of Country Arts WA and is supported by the Department of Prime Minister and Cabinet - Office for the Arts under the National Arts and Crafts Industry Support (NACIS) Program.
Location