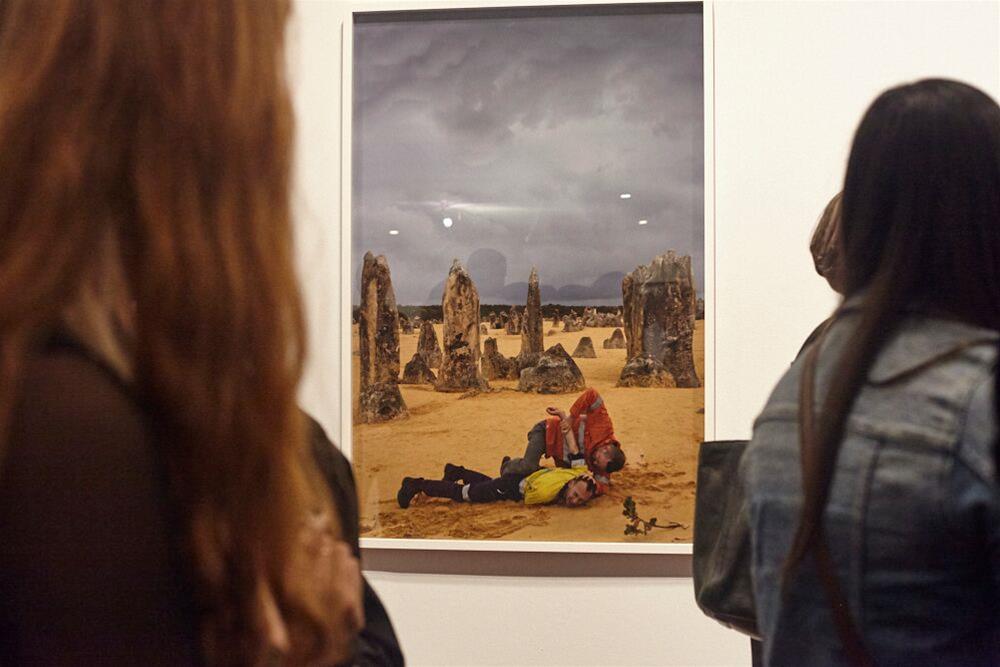 Perth Centre For Photography
The Perth Centre for Photography is Perth's only dedicated photomedia gallery. We provide an environment that promotes the understanding and appreciation of contemporary photographic practices.
Open Days/times:Wednesday to Saturday 11am – 3pm
Galleries:Art Gallery,Photography
Details
Galleries:Art Gallery,Photography
Open Days:Thursday,Friday,Saturday,Wednesday
Description
History
The Perth Centre for Photography was established in 1992 as The Photography Gallery of WA to promote and support emerging and established photo based art in Western Australia. A name change coincided with a move to our larger Brisbane Street premises in 2004, allowing us to create two distinct exhibition spaces, and expand our exhibition profile.
Exhibitions
The Perth Centre for Photography annual exhibition program is presented in two galleries. PCP exhibits the work of emerging and established artists from local, national, and international backgrounds. The program includes individual and group shows, and popular competitions promoting landscape and portrait photography. PCP welcomes proposals from all artists practicing in photography and related media. A gallery fee, at competitive rates, applies to successful applicants.
Education
PCP regularly conducts artist talks, and invites all exhibitors to speak publicly about their work in the gallery. PCP also runs workshops by artists who are recognised as experts in their field. A seminar program is also currently being developed that will integrate technical and practical aspects of photography with critical accounts of the medium.
Partnerships
Our ongoing community commitment extends to partnerships with regional, indigenous and community programs.
We have exhibitions that travel to regional destinations with assistance from Art on the Move. We also show new work from regional and remote locations, with a particular focus on indigenous work.
PCP is proud to be associated with the FotoFreo Festival. We have partnerships with Propel Youth Arts WA with their Camera Recycle project, and have a good relationship with The Minter Ellison Youth Arts Foundation and The Perth International Arts Festival.
The Perth Centre for Photography has been instrumental in introducing a diverse program of emerging and established local, national and international artist's work to Perth's photographic and arts community, as well as the general public.
Membership
Members of the Perth Centre for Photography have a common interest in photographic media and art. A small annual fee helps support PCP's exhibition program and develop its education program. PCP encourages all those interested in photography and art to join to support their local photography organisation and receive exclusive membership benefits in return.
Membership benefits include:
Invitation to submit your photography related news or content to the bi-monthly newsletter
Regular newsletter and update of PCP events and opportunities
Invitation to exhibit along side other photomedia artists in an annual group exhibition
Discounts to PCP's competition program
Industry discounts
See the membership page for more details about exclusive member benefits and how to join.
Volunteer
The success of The Perth Centre of Photography is dependent on the continued support by a dedicated and energetic group of volunteers. Volunteers assist in a range of important duties essential to the running of a professional art gallery. PCP runs placement programs for people who are interested in a career in the Arts. Volunteers gain experience in gallery and exhibition operations. Free membership to PCP is also benefit of volunteering.
Funding
PCP is a not-for profit exhibition centre, assisted by the Western Australian Government through the Department of Culture and the Arts
Location