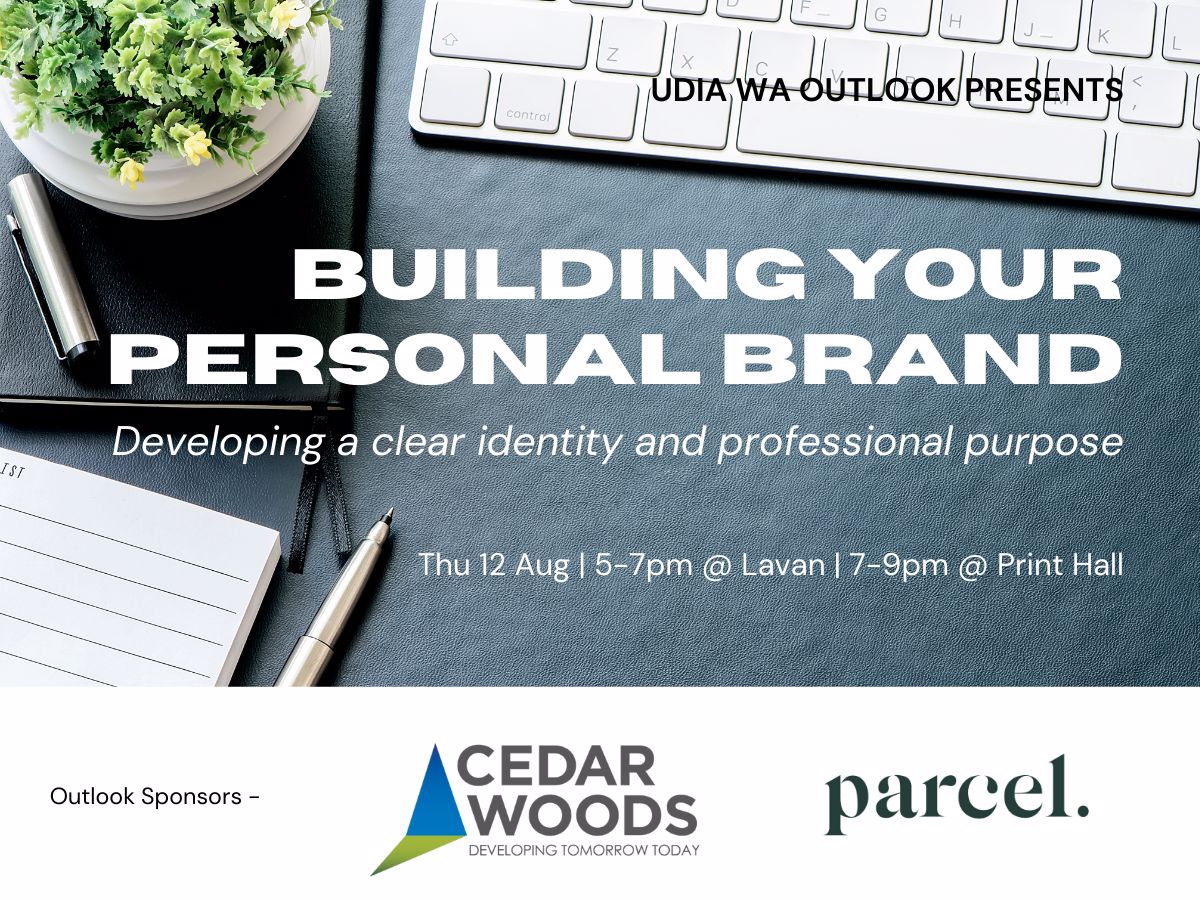 UDIA WA Outlook Event; Building Your Personal Brand
Join nationally recognised leadership, people and culture expert Jennifer McMahon on a journey into the importance of developing an authentic personal brand.
Dates:Aug 11
Time(s):5.00pm - 9.00pm
Venue:Lavan Legal
Details
Hosted By:Urban Development Institute of Australia WA
Ticket Price:$120 - $170
Venue:Lavan Legal
Description
Jennifer has worked with leaders across Australia to provide advice and guidance in relation to aligning value and purpose and maintaining peak performance. In today's working environment, establishing a personal brand is critical to differentiating yourself from the competition and allowing you to build trust amongst colleagues, managers, clients and industry peers. It is an important skill especially for young industry professionals who are looking to clearly communicate who they are and what they do. Jennifer will be joined by Director of Darkhorse Media, Nicole Jameson, who will share her wealth of knowledge as a social and digital media strategist working with a range of large corporations, local government, and not for profit groups. Presentations will be followed by networking drinks & nibbles just down the road at Print Hall.
Location