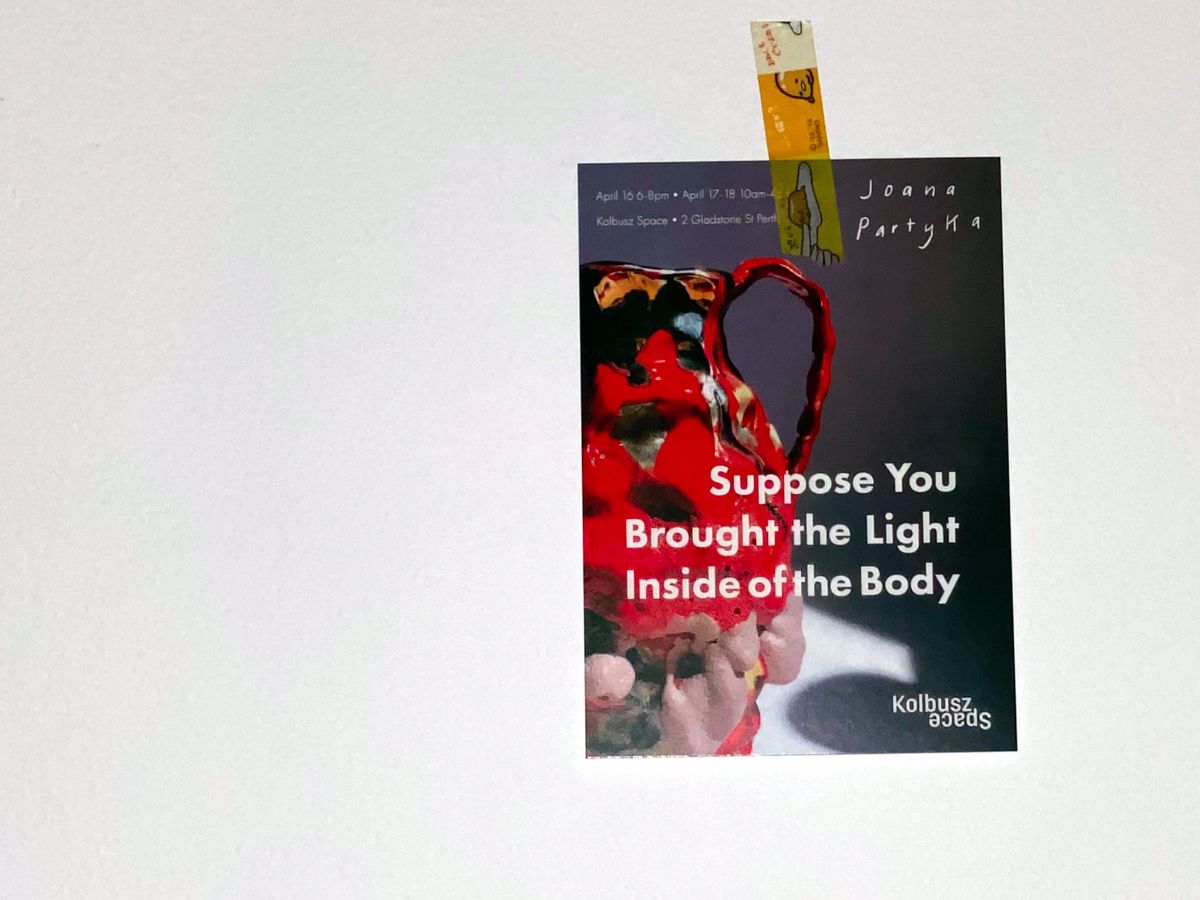 Suppose You Brought The Light Inside of The Body
A new ceramic exhibition interrogating the political and social turmoil of 2020.
Dates:Apr 16 - 18
Time(s):Fri: 6 - 8pm, Sat/Sun: 10am- 4pm
Venue:Kolbusz Space
Details
Hosted By:Joana Partyka
Ticket Price:Free
Venue:Kolbusz Space
Description
In April 2020, the former president of the United States suggested injecting light and disinfectant into people's bodies as a treatment for coronavirus. This is a thing that happened. Suppose You Brought the Light Inside of the Body is an exploration of the meandering sorrow and absurdity of 2020. In this unique series of ceramic works, Partyka attempts to both make sense of and comment on the bewildering state of contemporary life and politics – the bush fires, the global pandemic, the social upheaval, the activism, the bumbling and bad politicians. Partyka is a ceramic artist, illustrator and political staffer based in Boorloo (Perth) and this is her first solo exhibition.
Location