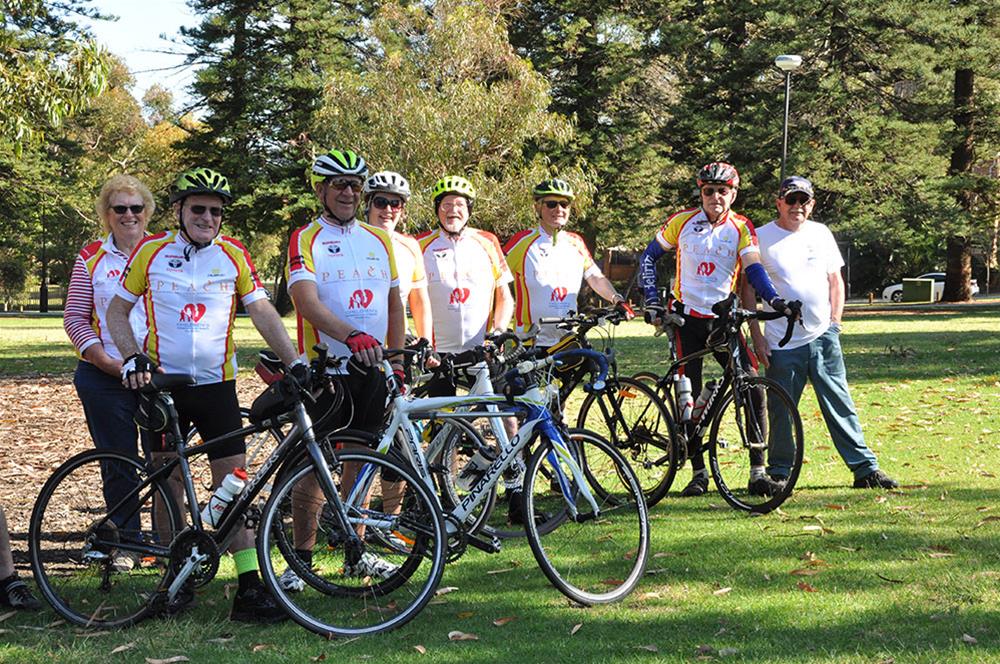 South West Bike Trek 2020
It may have been a bumpy road to the start but it's all eyes on the horizon for a pack of determined riders who are pumping up their tyres ahead of the South West Bike Trek 2020.
Dates:Oct 11-17
Venue:South West WA
Details
Hosted By:South West Bike Trek
Venue Address:Sir James Mitchell Park, South Perth Foreshore
Venue:South West WA
Description
After huge success in previous years, Western Australia's premier charity bike ride is back for its 18th anniversary, with 15 riders set to make the epic 600km journey from Perth to Augusta in the hope of raising $40,000 for the Children's Leukaemia & Cancer Research Foundation (CLCRF).
This year's trek will begin on Sunday, 11 October from Sir James Mitchell Park, South Perth Foreshore with riders travelling across some of the most spectacular roads in WA before winding up in Augusta on Saturday, 17 October.
Australia has one of the highest incidences of childhood cancer worldwide, with 600 children diagnosed every year. CLCRF has been raising funds for research into childhood cancers for over 40 years and is committed to ensuring ground-breaking research into childhood cancer can continue so that future generations can live cancer free.
The South West Bike Trek is the biggest purely volunteer run fundraising event for childhood cancer in WA and since it started in 2002, has raised close to $700,000 for CLCRF. Rather than a race, the trek is conducted at a leisurely pace with riders encouraged to work together to ensure each other's wellbeing.
This year, South West Bike Trek organisers are calling for the public to "adopt a rider" in an effort to assist the fundraising efforts of the 15 incredible riders who have signed up for the challenge. Due to COVID-19 severely impacting the riders' ability to fundraise, schools are also being encouraged to support riders by holding gold coin donation days.
The 2020 South West Bike Trek is expected to follow the below schedule:
Day 1 Sunday 11 October South Perth to Fairbridge
Day 2 Monday 12 October – Fairbridge to Preston return
Day 3 Tuesday 13 October – Fairbridge to Harvey
Day 4 Wednesday 14 October – Harvey to Bunbury
Day 5 Thursday 15 October – Bunbury to Busselton
Day 6 Friday 16 October – Busselton to Margaret River
Day 7 Saturday 17 October – Margaret River to Augusta
View the full schedule
Please consider supporting a rider
Location