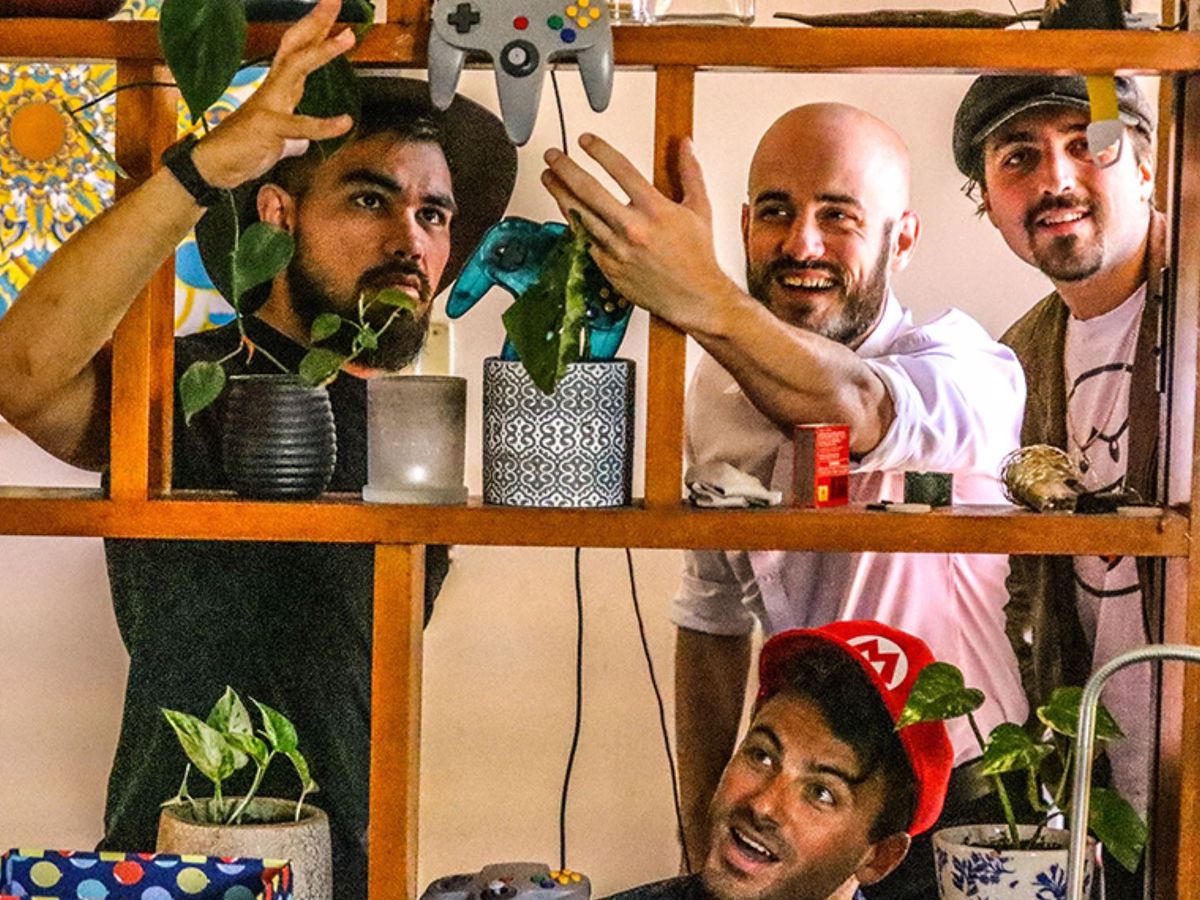 Nintendo Live! - RERUN
Experience the sounds of your favourite games brought to life on stage, and get involved with audience MarioKart 64. Let's-a-go!
Dates:Jan 27 & Feb 3
Time(s):8:30 pm
Venue:The Ellington Jazz Club
Festivals:Fringe Festival
Details
Hosted By:Fringe World
Ticket Price:$22 to $28
Venue:The Ellington Jazz Club
Festivals:Fringe Festival
Description
These multi-instrumentalists and self-confessed gaming addicts are well-known faces in Perth music, and between them have performed with some of the best Local, National and International artists around. Whenever they come together; whether they are laying it down as a horn section, turning heads as a jazz ensemble or recreating video game soundtracks to appease the masses, the audience is in for a smashing good time.
Events
You Got Moxie, Kid: A Quirky Cabaret of Silliness & Self Discovery
What Makes a Musical a Musical – The (Musical) Cabaret
The Pipe Organ at the Movies
The Incorrect Stand-Up Comedy Show 2021
The Clubnosis Experience: Mind+Music Immersive Mashup
Kohesia Quartet: Nightingale Songs
Johnno McDonno falls in love...
Hughey's Wyrd Collection - An assortment of bisque and other breakables
Harry Potter vs Lord of the Rings: Stand up comedy showdown
Growing Pains: A New Australian Musical
Gordon Southern: Nisolation
FRINGE WORLD 2021: Dome Date Night (18+)
Confession: An Immersive Experience
Comedy Hypnotist Matt Hale: Bonkers!
Champagne Showgirls present The One Night Stand
Catherine Summers in 'Le Club Chic A Paris' (5-Piece Jazz Band & Burlesque)
Black Santa (Metro City Edition)
ARCANA: The Order of the Divine
ANTIGONE Sophocles Adaptation by Jane Hille
4some of Awesome Take a Break
Location
Venue:The Ellington Jazz Club
Address: The Ellington Jazz Club, 191 Beaufort Street,East Perth,WA,6000
Phone: (08) 9227 6288
Email: [email protected]