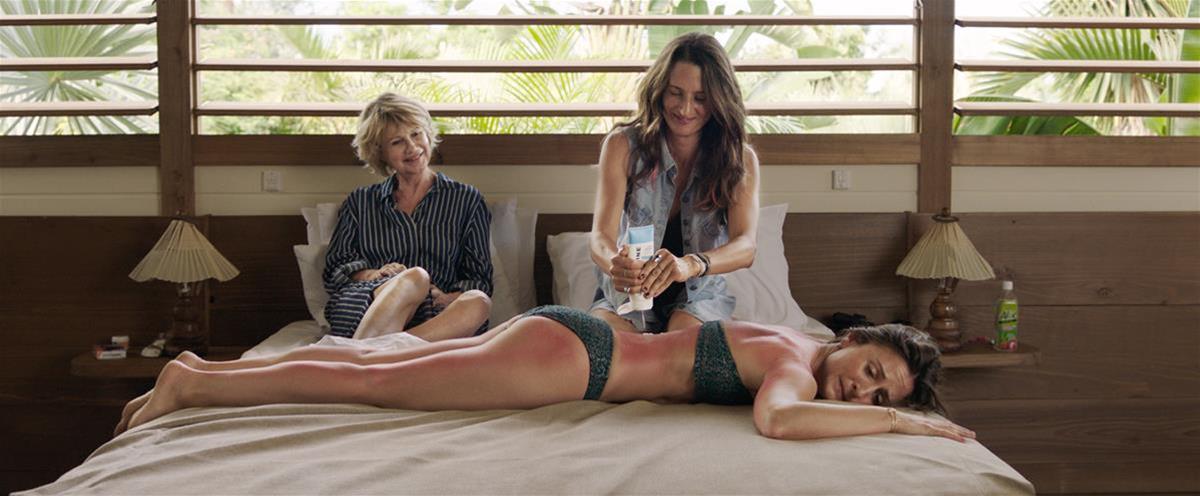 Ladies Night at the Alliance Française French Film Festival
Ladies, come along to the brand new Palace Raine Square on Friday 29th March and enjoy a glass of bubbles and nibbles before watching a brilliant comedy!
Dates:Mar 29
Time(s):6pm
Venue:Palace Cinema Raine Square
Details
Hosted By:Alliance de Perth
Venue Address:300 Murray Street Perth
Ticket Price FROM:$26
Ticket price TO:$30
Venue:Palace Cinema Raine Square
Audience:Adults
Description
Two wildly different sisters decide to take their recently 'dumped' 60 year-old mother, Françoise, for a getaway on a beautiful tropical island. But when they plot to boost her morale by arranging for the suave Thierry to court her, events swiftly spiral out of control.
Event Details:
6:00pm: Reception including sparkling wine, sweet treats, live jazz music, perfume samples and a chance to win two LED Power Boost facials at Endota Studio Raine Square.
6.45pm: Dumped Screening
Tickets: Alliance Française de Perth Membership & Palace Membership $26.00 / Non-members $30.00
To purchase tickets go to: www.palacecinemas.com.au or https://www.affrenchfilmfestival.org
The festival will take place at Palace Cinema Paradiso, Palace Raine Square, The Windsor, Luna SX & The Camelot Outdoor Cinema from Wednesday 13th March – Wednesday 10thApril.
TICKETS ON SALE NOW
Events
The Peanut Butter Falcon | Camelot Outdoor Cinema
The Good Liar | Camelot Outdoor Cinema
Seberg | Camelot Outdoor Cinema
Little Women | Camelot Outdoor Cinema
Knives Out | Camelot Outdoor Cinema
Flickerfest20: Short Laughs Comedy | Camelot Outdoor Cinema
Flickerfest20: Eu Short Film Showcase | Camelot Outdoor Cinema
Related
The Good Liar | Camelot Outdoor Cinema
Seberg | Camelot Outdoor Cinema
Richard Jewell | Camelot Outdoor Cinema
Knives Out | Camelot Outdoor Cinema
H Is For Happiness | Camelot Outdoor Cinema
A Beautiful Day In The Neighbourhood | Camelot Outdoor Cinema
1917 | Camelot Outdoor Cinema
Location
Venue:Palace Cinema Raine Square
Address: 300 Murray Street,Perth,WA,6000
Phone:
Email: