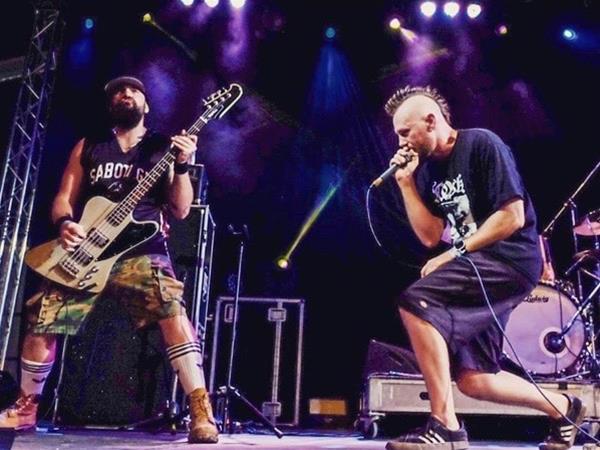 Butterfingers
Butterfingers are officially back in the saddle and continuing to bend genres and the boundaries of good taste with a rare blend of obscenity, wit & charm.
Dates:Mar 29
Time(s):8:00pm
Venue:Badlands Bar
Details
Hosted By:New World Artists
Venue Address:Unit 1, 3 Aberdeen Street, Perth 6000
Ticket Price:$34.70
Venue:Badlands Bar
Audience:Adults
Description
Australia's favourite musical misfits are back, breaking hearts and bones (mostly their own) after a ten-year long hiatus from the recording studio.
Since their inception in 2002, Butterfingers have proven time and time again to be one of Australia's most successful independent acts and greatest live performers, having released all their own material on their 'Valley Trash' label (now 'Bewilderbeats') and performing at nearly every major festival this country has ever seen.
From early in their career they built a reputation on their energetic & eclectic live shows that crossed genres and blurred boundaries drawing from Hip Hop, Punk, Reggae, Drum & Bass, Stoner Rock, Electronica and just about anything that makes you want to shake your bones, into a cohesive mash-up all of their own creation. From potty-mouthed gutter rhymes to heartfelt crooning odes to love lost, Butterfingers have a long streak of Triple J Hottest 100 entries, industry awards & nominations to solidify themselves as a household name. Even through their extended hiatus, Butterfingers continue to gain passionate new followers at an exponential rate.
During this recent break, band leader and front man 'Evil' Eddie Jacobson took time out to release a solo album under the 'Evil Eddie' moniker with standout track 'Queensland' also charting in the Triple J Hottest 100. Taking a step back from the limelight he also joined and released an album with Brisbane thrash/punk outfit 'Spitfireliar' as lead guitarist which saw quite a serious musical diversion from even the heaviest material heard before in Butterfingers' genre-hopping experiments.
Image credit: Photos by Peter Young
Events
British India At Badlands Bar
Location