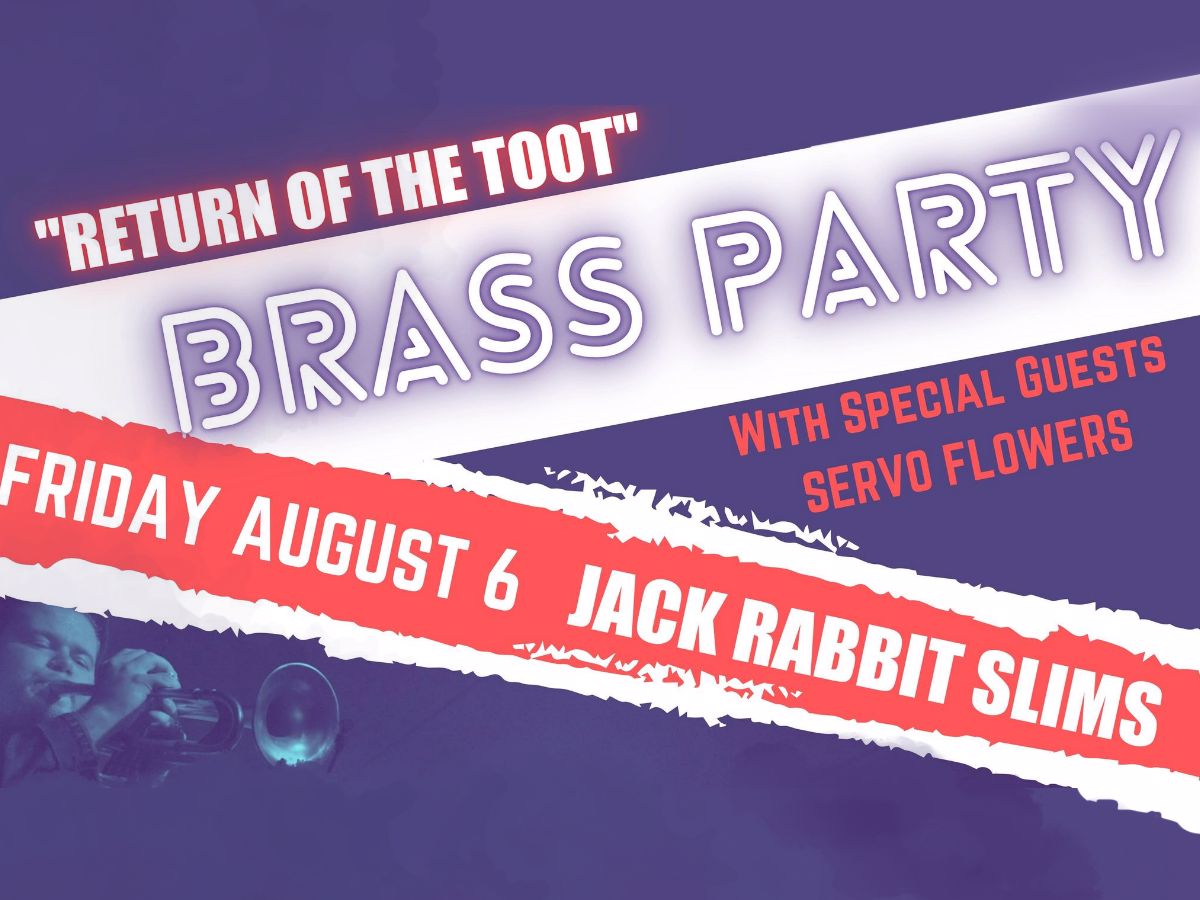 Brass Party: Return of the Toot
Brass Party and special guests Servo Flowers will be tearing up the stage at Jack Rabbit Slims, with a high energy show you'll never forget.
Dates:Aug 6
Time(s):8pm
Venue:Jack Rabbit Slims
Details
Hosted By:Brass Party, Servo Flowers, Jack Rabbit Slims
Ticket Price:$18.90
Venue:Jack Rabbit Slims
Description
Brass Party is returning for our biggest show yet at Jack Rabbit Slims, with brand new tunes, as well as all your old favourites to cut loose to. Brass Party brings back all the tunes you forgot you loved, and injects them with phat bass, raucous horns, and more memes than you can shake your frosted tips at! We will also be joined by the amazing Servo Flowers playing a set earlier in the night!
Location
Venue:Jack Rabbit Slims
Address: 133 Aberdeen Street,Perth,WA,6003
Phone:
Email: [email protected]