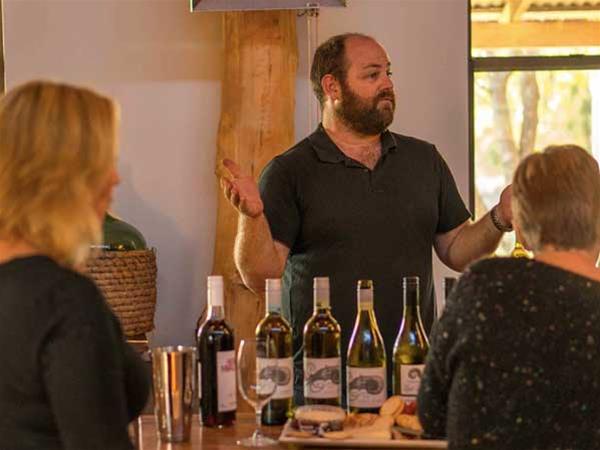 Unearthed Pemberton Festival
Discover the Southern Forests of Pemberton's beauty showcased through food, wine, art and heritage and adventure.
Dates:May 3 - 10
Venue:Multiple Venues in Pemberton
Festivals:All Festivals
Details
Venue:Multiple Venues in Pemberton
Audience:Adults
Festivals:All Festivals
Description
The mission of the Festival is to open up the region by encouraging the visitor off the beaten track to meet the locals at their labours. The Southern Forest region while often visited hides much of its treasures behind the farm gate, the artists studio and local secrets. We aim to open and share these to give the visitor a real taste of life in the region. The Festival is a showcase of the regions premier food and wine producers, culinary professionals, art, heritage and of course natural beauty.
Food & Wine
It's no wonder we are known as one of Australia's most amazing food bowls! We have world-class and diverse producers of berries, apples, pears, avocados hazelnuts, potatoes lamb and beef. There are micro farmers producing new foods like finger limes, organic garlic and some of the world's finest truffles.
We have wineries offering cellar door tastings and beautiful restaurants serving fresh, local, gourmet food with outstanding wines.
Art & Heritage
Noongar people have lived and travelled through the region for over 40,000 years.
Settlement for farming commenced in the mid 1850's and the Pemberton township came into being with the establishment of the first sawmill in 1913. In the 1970s in recognition of the region's past and future custodians the Bibbulmun Track was named.
Since this time many people have been drawn to the Southern Forests, including artists such as: Howard Taylor, Guy and Helen Grey-Smith and Tony Windberg. The region has an active arts community participating in the Pemberton Arts Group, Pemberton Photography Club and the Southern Forests Arts Initiatives leading to amazing art experiences including the Understory Art and Nature Trail and the Pemberton Artscape in the main street.
Adventure
There's a jam packed festival program with activities for the whole family. Lace up your hiking boots, grab your bike, pack your sense of adventure and hit the trails. Walk through the Warren National Park, Climb one of the tall Karris or kayak on Big Brook Dam.
You can experience the uniqueness of the forests around Pemberton on a river cruise or a dune safari.For the adrenaline junkies make sure you pack your mountain bike for a lap or two of the Pemberton Mountain Bike Park. Want a bigger challenge? Enter the Karri Cup Mountain Bike Challenge in Northcliffe, held during the festival.
Location
Venue:Multiple Venues in Pemberton
Address: Pemberton Visitor Centre, Brockman Street, Pemberton WA 6260,Pemberton,WA,6260
Phone: 08 9776 1133
Email: [email protected]