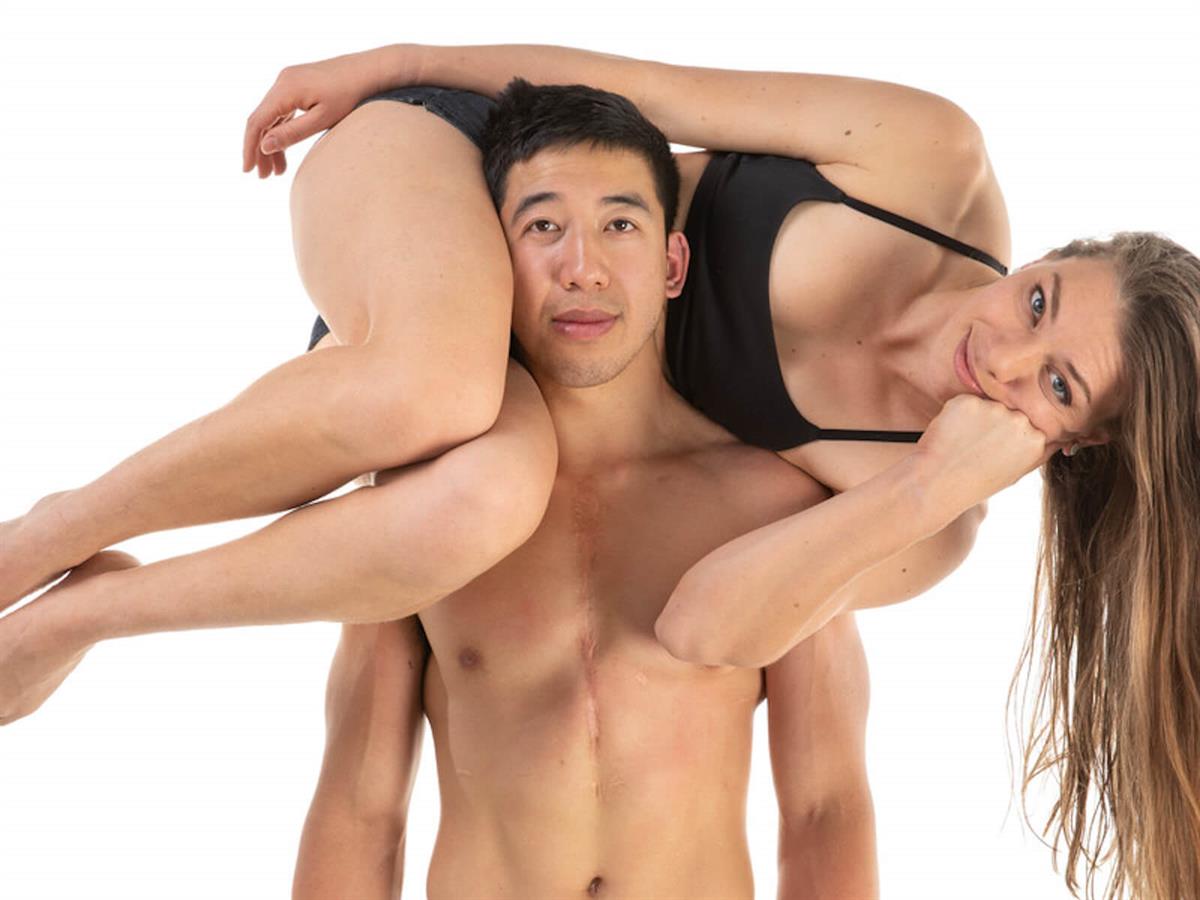 5+1
What happens when performers find love in a circus? Watch "5 + 1" at FRINGE WORLD to find out!
Dates:Feb 9-14
Time(s):7:40pm
Venue:Big Top at The Woodside Pleasure Garden
Festivals:Fringe Festival
Details
Hosted By:Fringe World Festival
Ticket Price:$30.00
Venue:Big Top at The Woodside Pleasure Garden
Festivals:Fringe Festival
Description
Bed sheet wars, annoying quirks, communication (or lack of); what's normal in a long term relationship? Join 2 love birds in this show created to celebrate the twists and tumbles of their 5 year adventure through circus and dance.

"5+1" is a unique, dynamic contemporary circus show that fuses aerial straps, corde lisse, hand to hand, dance and acrobatics to celebrate five years of love and performance.

With mixed backgrounds including dance, movement, circus and gymnastics, Anthony and Fay met performing at FRINGE WORLD in 2015 and have spent the coming years cultivating their craft together. Driven by their passion to perform and share, they invite you to experience a day in their life.

"Get ready to be wowed... The chemistry between them is electric" FringeFeed 2020
Presented by:
Kinetica
"5 + 1" is conceived and performed by Anthony Tran and Fay MacFarlane, two members of Kinetica. Fay practiced gymnastics in her youth, later rediscovering the love for acrobatics in her adult years through pole and circus arts. Anthony dabbled in hip-hop dance briefly but would then spend the majority of adult life learning, practicing and teaching different movement practices. The result is a unique blend of movement, acrobatics, dance and aerial circus.
Kinetica is a WA contemporary circus company that has presented many critically-acclaimed shows for FRINGE WORLD including Dark Matter in 2016, Interplay in 2017, Syncope in 2018/9 for which Kinetica was nominated for the prestigious FRINGE WORLD Martin Sims Award and Aria in 2020 which won the Western Australian circus award.
Events
Freakshow: An Interactive Murder Mystery
Ella & Louis! Simone Craddock & Adam Hall, Ft Adrian Galante
City of Perth FRINGE WORLD Power Hour
Andrew McClelland: A Seated Walking Tour of Western Europe
10 Things I Hate About Taming Of The Shrew
10 Things I Hate About Taming Of The Shrew
Location
Venue:Big Top at The Woodside Pleasure Garden
Address: Big Top at The Woodside Pleasure Garden, Russell Square, Northbridge, WA, 6003,Northbridge,WA,6003
Phone: 0409 073 750
Email: [email protected]
Website:https://www.kineticacdt.com.au