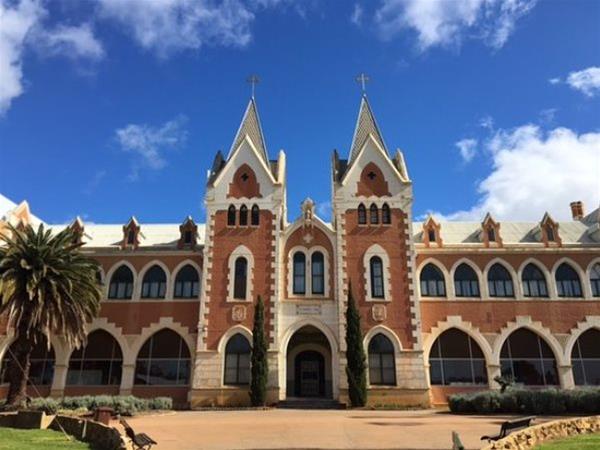 New Norcia Museum and Art Gallery
New Norcia is Australia's only monastic town and has a unique heritage. Founded in 1847 by Spanish Benedictine Monks, the town has had many purposes; a mission, a monastery, a provider of education and now as a place of spiritual retreat.
Galleries:Furniture,Art Gallery
Details
Galleries:Furniture,Art Gallery
Open Days:Monday,Tuesday,Wednesday,Thursday,Friday,Saturday,Sunday
Description
Over a series of interconnecting galleries, a mixture of significant artworks, furniture, objects and personal effects tell the surprising, complex story of Australia's only monastic town. Founded in 1847 by Spanish monks the site has been a large, imaginative mission for Aboriginal peoples, the centre of a vast pastoral enterprise, a place of education for both Indigenous and European children and a site of distinctly Mediterranean culture and devotion.
The complex also houses two special permanent exhibitions. Life at St Joseph's tells the insider story of Aboriginal girls and Benedictine Sisters who were the building's first residents. The Gardner Roomfeatures the collection of Charles Austin Gardner, the pioneer West Australian botanist and early advocate for the state's national parks.
Related
Location
Address: Great Northern Highway,New Norcia,WA,6509
Phone: (09) 9654 8056
Email: [email protected]