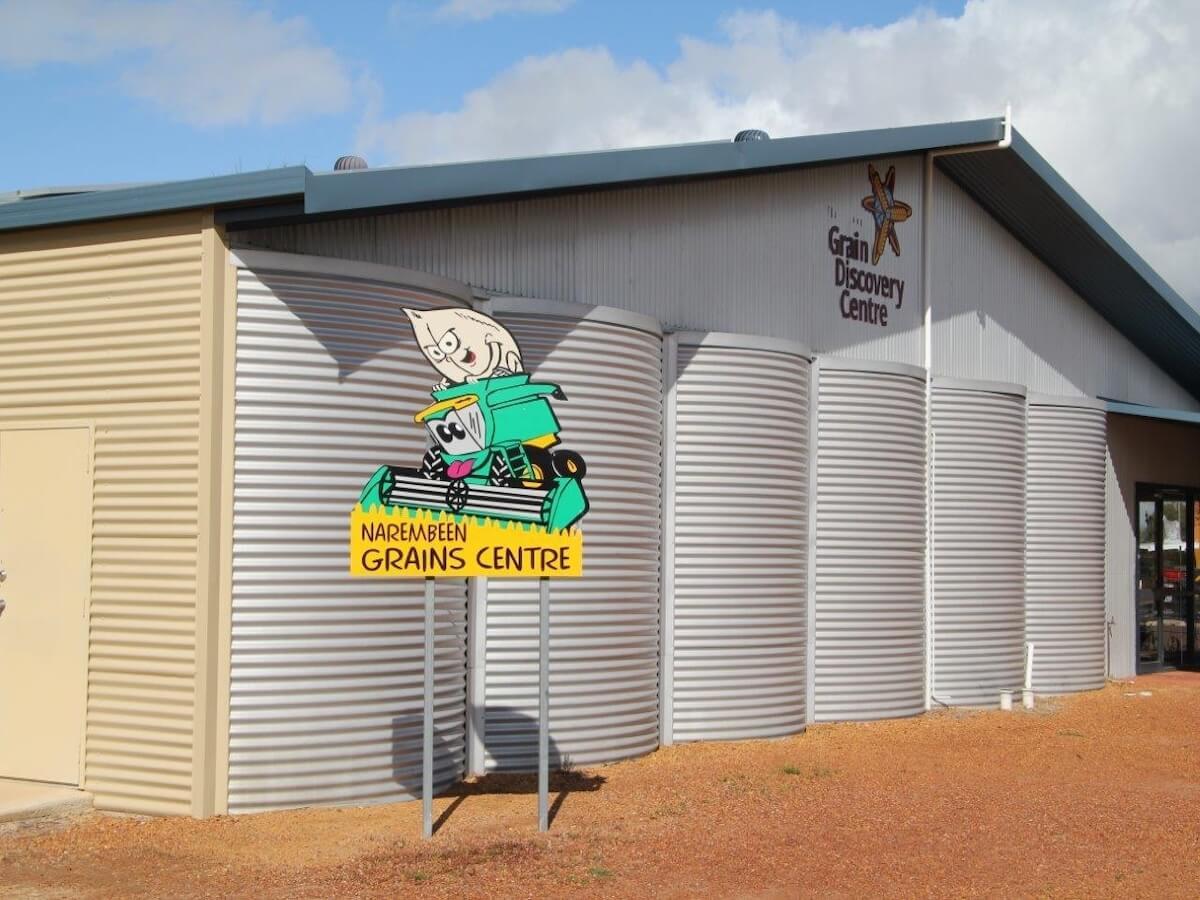 Narembeen Grain Discovery Centre
Adjacent to the Narembeen Roadhouse (entry through the Roadhouse) is a modern, interpretive centre focusing on grain growing in Western Australia.
Museums:Farming,Local History
Details
Museums:Farming,Local History
Open Days:Monday,Tuesday,Wednesday,Thursday,Friday,Saturday,Sunday
Description
Learn more about farming in Narembeen as you wander through the centre. Browse at the brilliant visual and interpretive displays as you discover some of the history and future of grain growing in Narembeen.
Exhibits include a 1950s farm house kitchen, a 'humpy', a grain stack, an interactive CBH area with weighbridge and hut, displays on the future of farming and a supermarket showing end products, like breakfast cereals and bread. The centre also has an interactive agribusiness section, an export area detailing the journey of grain from farm paddock to overseas markets and displays on the future of farming.
Entry is via gold coin donation.
Location
Address: Lot 1 Currall Street (entry through the roadhouse), Narembeen, 6369,Narembeen,WA,6369
Phone: (08) 9064 7055
Email: [email protected]