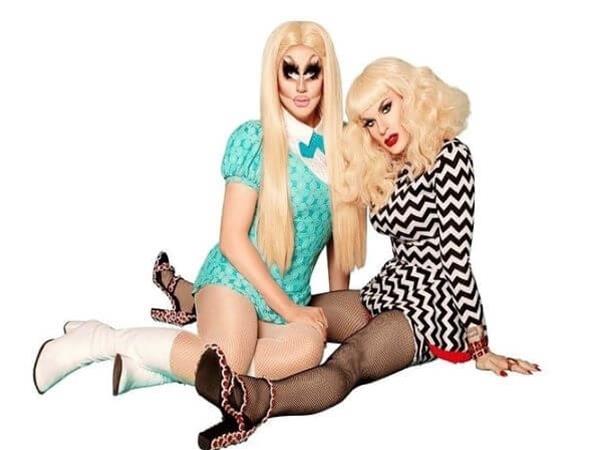 Trixie And Katya Live: The UNHhhh Tour
Trixie and Katya are bringing their 'The UNHhhh Tour' down under in 2020.
Dates:Jul 11-12
Time(s):Show Begins 8:00pm
Venue:Astor Theatre
Details
Hosted By:In The Dark
Venue:Astor Theatre
Description
Hoos birfdays are it? It's yours and we're about to give you the gift you've been begging us for! Ladies and gentlemen please welcome to the stage, Trixie & Katya for the world premiere of The UNHhhh Tour!
You've seen them together on Youtube, Viceland and Drag Race, now it's time to see them, together live on stage in Australia for the first time since 2015!
Bring along your rubber chicken to schlorp along with them because we absolutely Jodie Foster that kind of behaviour!
Events
Vanessa Amorosi - The Other Side Tour
Thelma Plum - Homecoming Queen Tour
The Whitlams - Gaffage And Clink 2021
The Robertson Brothers 1960S Tv Variety Show
The Doors Alive | Astor Theatre Perth
The Artemis Tour - Lindsay Stirling
Soul II Soul 30th Anniversary
Pippi and Pasquale Live on Stage
Julia Morris - I'm Not Even Joking
Johnny Cash The Concert: Back to St Quentin | Astor Theatre
James Reyne - Boys Light Up 40Th Anniversary Tour
Darren Coggan: Remember The Days Of Cat Stevens
"Simply The Best" Rebecca O'Connor As Tina Turner Live At The Astor Theatre
Location
Venue:Astor Theatre
Address: 659 Beaufort Street,Mount Lawley,WA,6050
Phone: (08) 9370 1777
Email: [email protected]