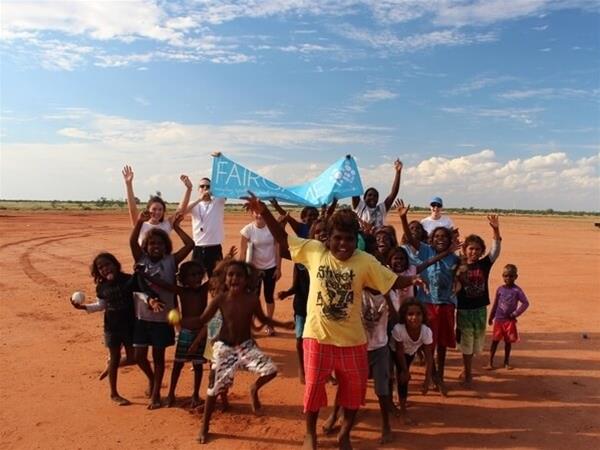 Fair Game's mission is to engage under-serviced Australian communities through unique health education and fitness programs and recycled sports equipment.
Details
Description
Fair Game Australia is a health charity with an innovative approach to reducing inequality for under-serviced Australians via recycled sports equipment.
The DGR charity is an award winning grass-roots volunteer lead organisation making significant impact for thousands of Aboriginal and CALD Australians each year across remote and urban communities.
We have three core programs delivered by youthful volunteers in partnership with communities.
Vision: To enable all Australians to have access to the benefits of healthy choices through recycled sports equipment.
Values: Fit & Healthy Communities, Inspiration & Education, Teamwork & Leadership, Sustainability & Recycling
Target Populations: CALD Communities (migrants, refugees), Indigenous Australians, Low SES Australians, Mental Health Sufferers, Chronic Disease Sufferers, Adolescent Females
Location