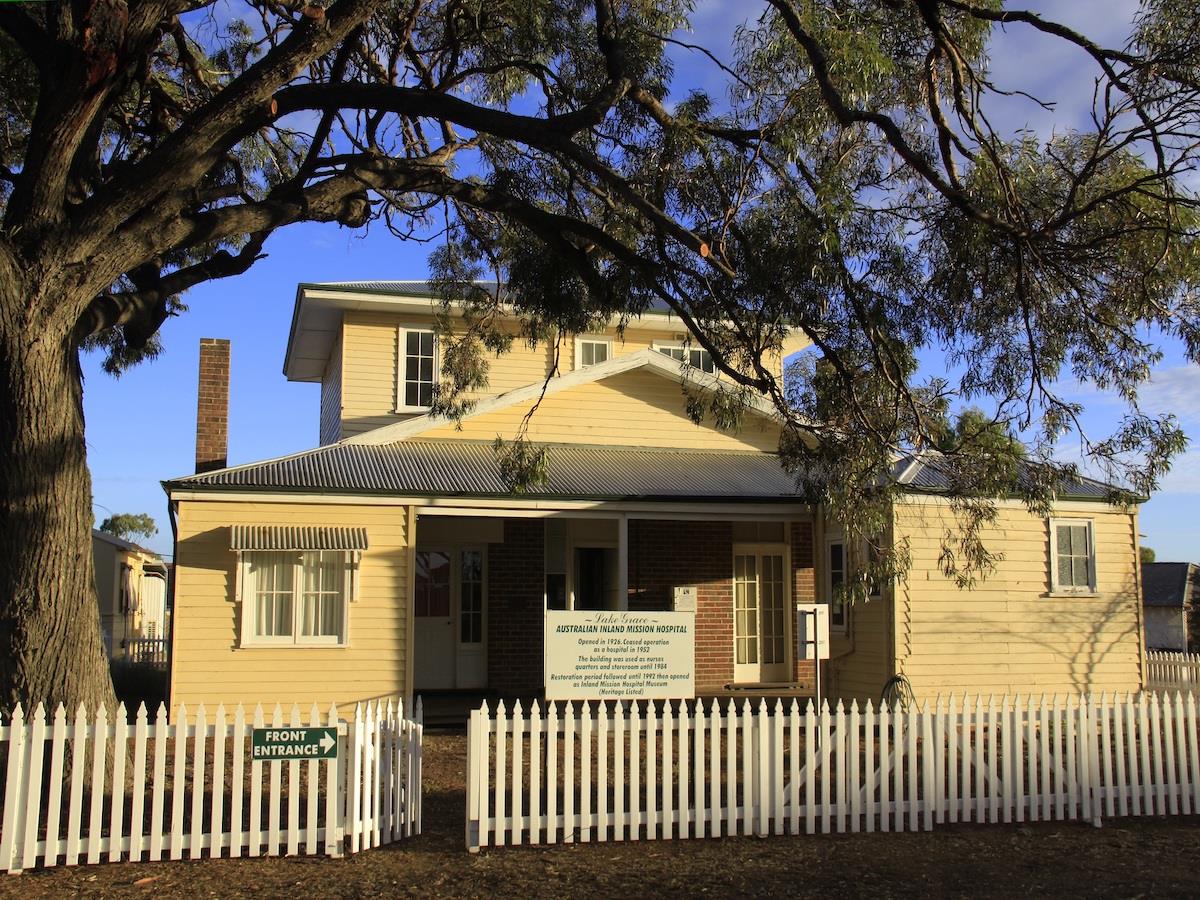 The Lake Grace Australia Inland Mission Hospital Museum
Visit one of three remaining Australian Inland Mission hospitals - and the only one in WA!
Details
Museums:Local History
Open Days:Wednesday,Thursday
Description
Walk through the old-style wards, duty room, kitchen and laundry to experience the atmosphere of an early 20th century rural hospital.
Whilst at the old hospital building, you will be able to learn about John Flynn, who established the chain of inland hospitals in Australia. This remarkable man is well known as a visionary for improving the delivery of health care to those living in remote locations in the early pioneering days.
From 1952 until the early 1970's the AIM was used as school teacher and nurse's accommodation. By 1983 the building had fallen into disuse and was in desperate need of repair. The state government at the time decided to demolish the building but through public protest it was saved.
Almost 100 enthusiastic volunteers helped to raise funds and spent countless hours replacing floorboards, guttering and fences, filling cracks painting walls and re stumping verandas.
The Lake Grace Australian Inland Mission Hospital Museum opened in October 1992 and the building is now listed with local, state and national heritage registers.
Location
Address: Stubbs Street, Lake Grace, Western Australia 6353, Australia,Lake Grace,WA,6353
Phone: (08) 9881 2064
Email: [email protected]