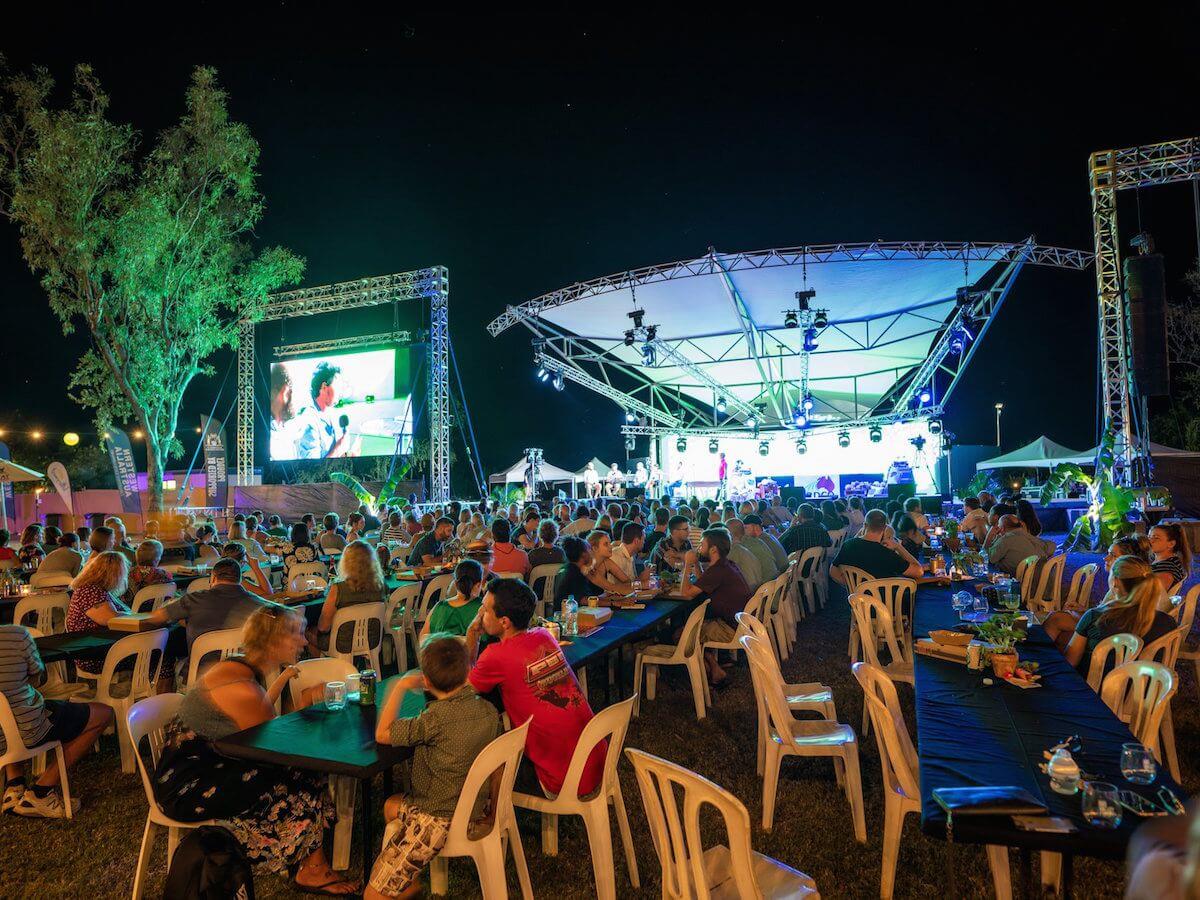 Ord Valley Muster
A festival of music, art and culture in the Kimberley.
Dates:May 15 - 24
Venue:Kununurra
Festivals:All Festivals,Ord Valley Muster
Details
Hosted By:Ord Valley Muster
Venue Address:Jim Hughes Amphitheatre, Kununurra WA 6743
Venue:Kununurra
Audience:Adults,Family-Friendly
Festivals:All Festivals,Ord Valley Muster
Description
Through a diverse calendar packed with exciting events & experiences (rodeo, dining under the stars, music, yoga boats, comedy and more) to the the local characters & flavour that make Kununurra and the East Kimberley one of the most iconic destinations in the world, the Muster is a truly enthralling, enchanting and magical experience for all.
From humble beginnings in 2001, the Argyle Diamonds Ord Valley Muster came to life quietly as a simple one night affair – a pleasant dinner in the outback for local businesses. Since then it has grown at lightning speed to be firmly established as a pre-eminent event in the national festival calendar,being a 3 time Hall of Fame Inductee (2017-2011-2008) at the WA Tourism Awards as well as being officially recognised as the Best Regional Event in Australia at the 2015 Australian Event Awards to name but a few notches of the Muster's belt.
There are a range of amazing Land or Air Travel Packages available to help get you here starting at $405*pp (t&c's apply), so you have no excuse to tick this one off your travel, foodie, adventure or 4×4 bucket lists…
The Muster's major draw-card, the 'Kimberley Moon Experience' continues, deservedly so, to receive international attention and acclaim. Staged at the Jim Hughes Amphitheatre on the banks of the Majestic Ord River, the 'Kimberley Moon Experience' is attended by celebrities, politicians and business leaders alike. Attracting over 5000 patrons, including 625 guests enjoying a 5 star concert and dining experience within the Kimberley Fine Diamonds Dinner, this truly is a unique and unforgettable experience – a place where city and country folk meet, mingle and dance under the stars.
Events
Yoga Boat | Ord Valley Muster
The Flaming Galahs: Great Australian Songbook | Ord Valley Muster
Secret Suppers | Ord Valley Muster
Party In The Park Family Event | Ord Valley Muster
Muster Rodeo | Ord Valley Muster
Kimberley Fine Diamonds Dinner | Ord Valley Muster
El Questro Muster Experience | Ord Valley Muster
Corroboree Under The Stars | Ord Valley Muster
Comedy in the Park | Ord Valley Muster
Aviair HeliSpirit Kimberley Moon Experience | Ord Valley Muster
Art In The Park | Ord Valley Muster
Location