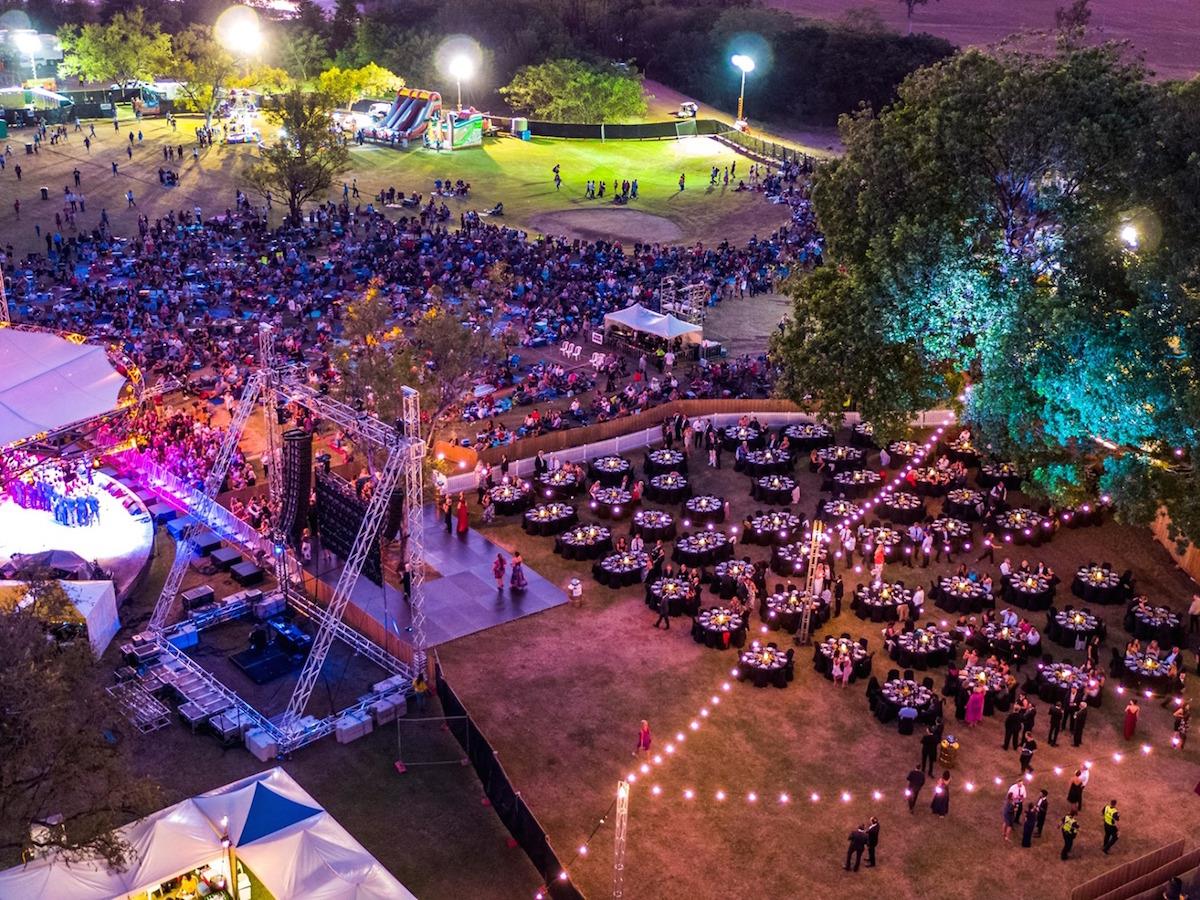 Ord Valley Muster
30 events across nine exciting days
Dates:May 17 - 29
Venue:Jim Hughes Amphitheatre
Details
Venue:Jim Hughes Amphitheatre
Festivals:All Festivals,Ord Valley Muster
Description
The 20th Ord Valley Muster will feature an outstanding line-up of over 30 events across nine exciting days from 21 - 29 May 2021, held in Kununurra, Western Australia.
Set against the stunning East Kimberley landscape, this event is truly a bucket list 'Must-er' for every Australian. Comedy, arts, rodeo, music, dining under the stars, yoga boats and much, much more.
From humble beginnings in 2001, the Muster came to life quietly as a simple one night affair – a pleasant dinner in the outback for local businesses. Since then, it has grown at lightning speed to be firmly established as a pre-eminent event in the national festival calendar.
Set against the magnificent backdrop of the Ord Valley, Lake Kununurra, spectacular fresh water gorges, national parks and stunning reserves, the Muster rewards visitors with magical and distinctive experiences.
Events
Location
Venue:Jim Hughes Amphitheatre
Address: 75 Coolibah Drive,Kununurra,WA,6743
Phone: 08 9168 1177
Email: inf[email protected]