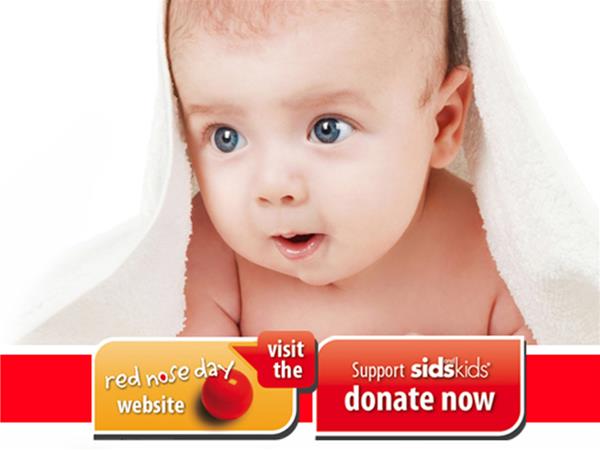 SIDS for Kids WA is a community-based organisation and had our beginnings as a mutual support group for bereaved SIDS parents and families during the 1970s.
Details
Description
By 1979 this small self-help group had grown, and the Sudden Infant Death Syndrome Foundation was incorporated.
At the same time the Stillbirth and Neonatal Death Support group WA (SANDS) had formed, and this group offered support to those families who had suffered the loss of a baby through miscarriage, stillbirth, or neonatal death.
Both groups operated separately for several years, until in 2000 it was recognised that these two very special support organisations could benefit by merging, and so the SIDS Foundation and SANDS became SIDS and Kids WA.
SIDS and Kids WA is funded through the generosity of the Western Australian public. The two main sources of income are Red Nose Day product sales, and tax-deductible donations.
Interested in joining us?
Volunteers
We rely on a large number of volunteers, many of whom are bereaved parents, their families and friends. These volunteers carry out a variety of essential duties including Red Nose Day activities, family support, events, community education and office duties. We encourage you to visit our volunteer page enquire about our volunteering opportunities.
Partners & Supporters
We're grateful for the support of our partners and supporters who help fund our education and bereavement support programs and services and research into stillbirth and sudden infant death syndrome. Why not make a meaningful contribution to our community and become a SIDS and Kids WA partner or supporter?
Location