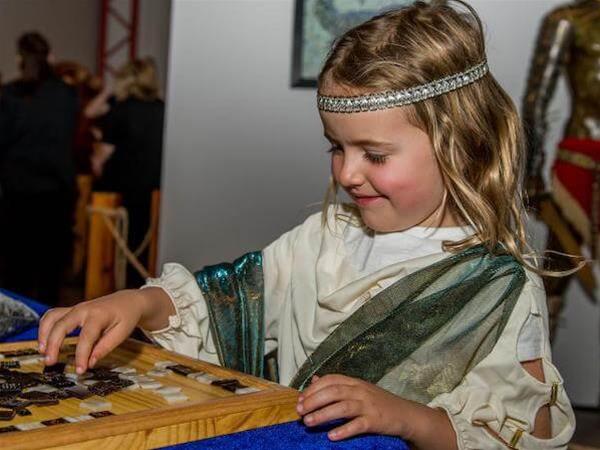 School Holidays At WA Maritime Museum 2019 - 2020
Join us these school holidays as we explore the fascinating world of ancient Rome!
Dates:Fri 20 Dec 2019 – Sun 2 Feb 2020
Time(s):Activity times vary
Venue:WA Martime Museum
Details
Hosted By:WA Martime Museum
Venue Address:Victoria Quay Road, Fremantle, WA, 6160
Ticket Price:Entry fee for adults, Pizza Perfetto $15 per child
Venue:WA Martime Museum
Audience:Family-Friendly,For kids 4-12,For teens 13-17,Wheelchair Access
Description
Ancient Rome: Epic Innovators and Engineers
Travel back in time and discover the determination, machines, and genius that carved the great Roman Empire.
Rome Re-Imagined
Join us for a celebration of all things from ancient Rome, as we uncover the wonders of the city that became an empire. Decorate your own paper-craft gladiator helmet or goddess mask to take home. Ward off enemies and play with a Roman warrior's ship in our toy touch trolley! You can also decorate a Roman battleship and watch it sail across our animated digital screen!
The Grey Company: Gladiator Games
Want to know what it takes to become a gladiator? Join The Grey Company for an insight into the training and techniques needed to compete in one of ancient Rome's favourite forms of entertainment, the gladiator games!
Rome Show: A Day at the Colosseum
Explore a 'day in the life' of the Colosseum; the ancient home of stadium entertainment and gladiator combat. Step inside our own Colosseum where an 'archaeologist' and 'tour guide' will be your hosts in this fun and entertaining show. Join in a chariot race and have fun with the gladiator game!
Pizza Perfetto! Workshops
Come and learn the secrets of making 'pizza perfetto' (perfect pizza) with expert chefs at Fremantle's Pizza Bella Roma restaurant.This fun workshop will have your hands floured and punching dough with the best of them!
Related
Western Australian Maritime Museum
WA Museum at the Perth Concert Hall
Tours at the WA Maritime Museum
Museum of the Great Southern
Location
Venue:WA Martime Museum
Address: Victoria Quay Road, Fremantle, WA, 6160,Fremantle,WA,6160
Phone: 1300 134 081
Email: [email protected]