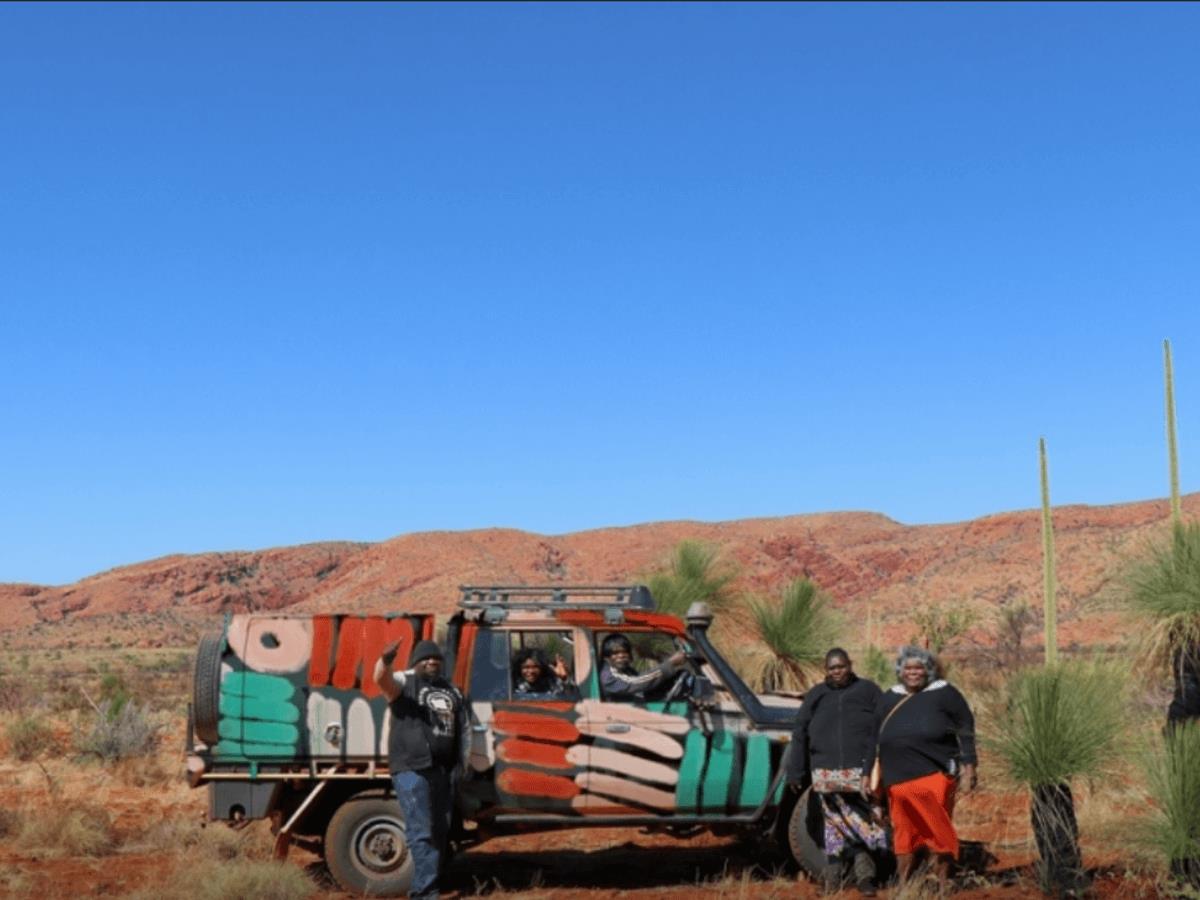 Revealed: Wa Aboriginal Art Market (CANCELLED)
For art lovers, culture buffs and visitors to WA, the Revealed Art Market is unmissable.
Dates:Apr 3 - Apr 4
Time(s):4pm-8pm (Apr3) / 10am-4pm (Apr 4)
Venue:Fremantle Arts Centre
Details
Hosted By:Fremantle Arts Centre
Ticket Price:Free
Venue:Fremantle Arts Centre
Description
The 2020 Revealed WA Aboriginal Art Market will be the biggest yet, expanding to run over two days due to overwhelming popularity. Revealed is the only market which brings together WA's 25 remote and regional Aboriginal art centres and independent Aboriginal artists in one place to sell their artworks.
Opening with a special twilight session under the trees in FAC's Front Garden on Friday 3 April and continuing 10am–4pm Saturday 4 April, this year there will be more time to browse an even bigger selection of contemporary WA Aboriginal art.
Revealed celebrates the vibrancy and diversity of Aboriginal artistic practice all over the state, with items for sale including paintings, textiles, carved artefacts, homewares, prints, clothing, ceramics, jewellery and more. Works start from as little as $50 and one hundred percent of profits from all Revealed sales return to the artists and art centres.
Events
Truckload Of Sky: The Lost Songs of David McComb
Revealed Exhibition 2021: New & Emerging WA Aboriginal Artists
Ocean Alley Australian Tour (SOLD OUT)
Fremantle Heritage Festival
Fremantle Arts Centre Print Award 2021
Deanna Hitti: Object of the Game | City of Fremantle Art Collection
Related
Fremantle Arts Centre Courses
Location
Venue:Fremantle Arts Centre
Address: 1 Finnerty St, Fremantle,Fremantle,WA,6160
Phone:
Email: [email protected]