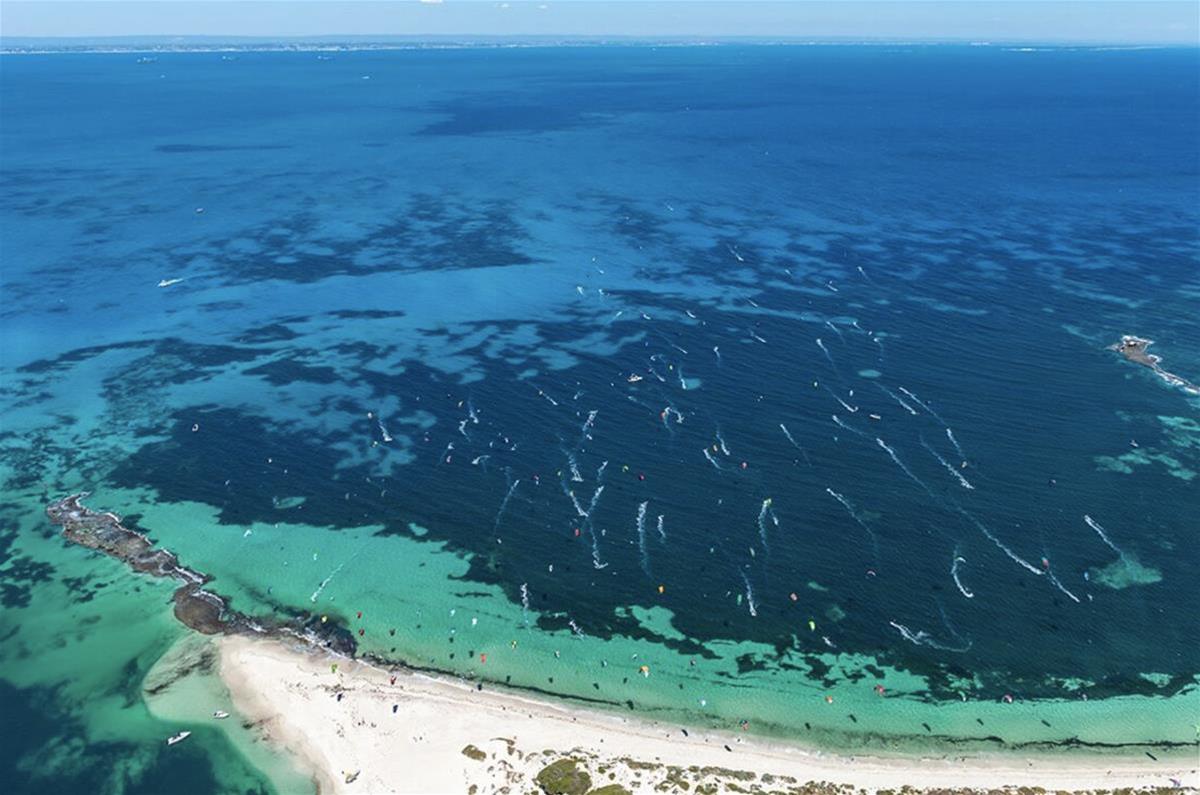 Redbull Lighthouse to Leighton Kiteboard Race
The Southern Hemisphere's #1 kiteboarding race, the Red Bull Lighthouse to Leighton, returns for the 10th consecutive year on 7 December.
Dates:December 7
Time(s):Racers depart Rottnest at 2pm, and the fastest should arrive at Leighton Beach at approx. 2:30pm
Venue:Leighton Beach, Fremantle
Details
Venue:Leighton Beach, Fremantle
Description
This year, a whopping 150 competitors are locked in and you're invited to watch them race to shore from Rottnest Island.
The race is a 'must do' for serious kiters who take on the 19km open ocean course from Rottnest Island to Leighton Beach, Fremantle.
In good conditions the kiteboarders make the crossing faster than the Rottnest Express ferry so we recommend getting to the beach in plenty of time to enjoy the party and live commentary and see the winners receive their trophies. There is $7000 in prize money up for grabs with equal prize money for men and women and across all categories.
Location