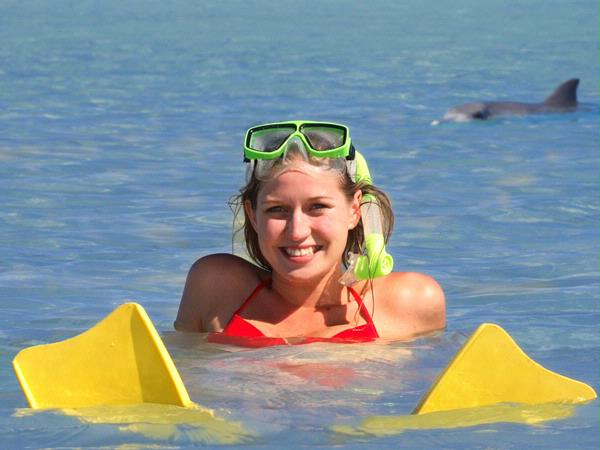 Monkey Mia Dolphin Resort
The only place to meet the magical dolphins of Monkey Mia...
Details
Capacity:84
Type:Resort hotel,Hotel
Facilities:Pool,Bar,Restaurant,Conference Facilities,Functions,Tennis Courts
Description
Our story…
"Monkey Mia is a perfect place to visit any time of the year as its Mediterranean Climate and absolute beachfront accommodation offer sunshine, blue skies and still waters 320 days a year."
Monkey Mia is located midway up West Australian Coastline in the heart of the Shark Bay World Heritage Area.
The Monkey Mia Dolphin Resort is the only accommodation at Monkey Mia and has been a proud supporter of the Monkey Mia Dolphin research for more than a decade. The Resort offers accommodation to travellers of all budgets.
The Resort supports one of the world's leading interactive dolphin experiences with the most reliable and frequent human-dolphin interaction program - which is completely FREE. Monkey Mia was the first of its kind in Australia to offer such an experience and the only place in Australia where dolphin visitation is daily, rather than seasonal.
It is also the ONLY property in Australia where the beach isn't separated from the resort by a road. The resort is in-fact located directly on the beach. Its position within Shark Bay faces north so the area is protected from sea breezes year round making it a safe and peaceful, natural destination.
The Resort can cater for all budgets with different options to accommodate backpackers, caravans and campers through to 3.5 star family and couples ensuring all holidaymakers can experience the natural wonders of Shark Bay.
With its untouched natural surroundings both onshore and off, Monkey Mia is the top behaviour research site in the world for bottlenose dolphins, tiger-sharks and dugongs (sea mermaids). Our support of animal behaviour research helps us be up-to-date with the latest information on the mammals and fish that dwell in our surroundings.
Accommodation to suit all tastes...
The Monkey Mia Dolphin Resort has accommodation options for all travellers available all year round. (Subject to availability at the time of booking.)

Exceptional facilities are available to all guests including two restaurants, two bars, swimming pool, hot tub and tennis court.

Additional facilities include internet café, BBQs, mini-mart and laundries.
Dolphins are just the beginning...
Once, the wild dolphins were the sole attraction at Monkey Mia. Today there is so much happening you'll want to stay forever!
Whatever your holiday style, Monkey Mia has the perfect blend of onshore and offshore activities to make your holiday a magical encounter. Cruise, sail or snorkel the crystal-clear water or relax on a morning camel ride. Watch the dolphins feed or unleash the adventurer within you on an Aboriginal Cultural Walk.
Related
Location