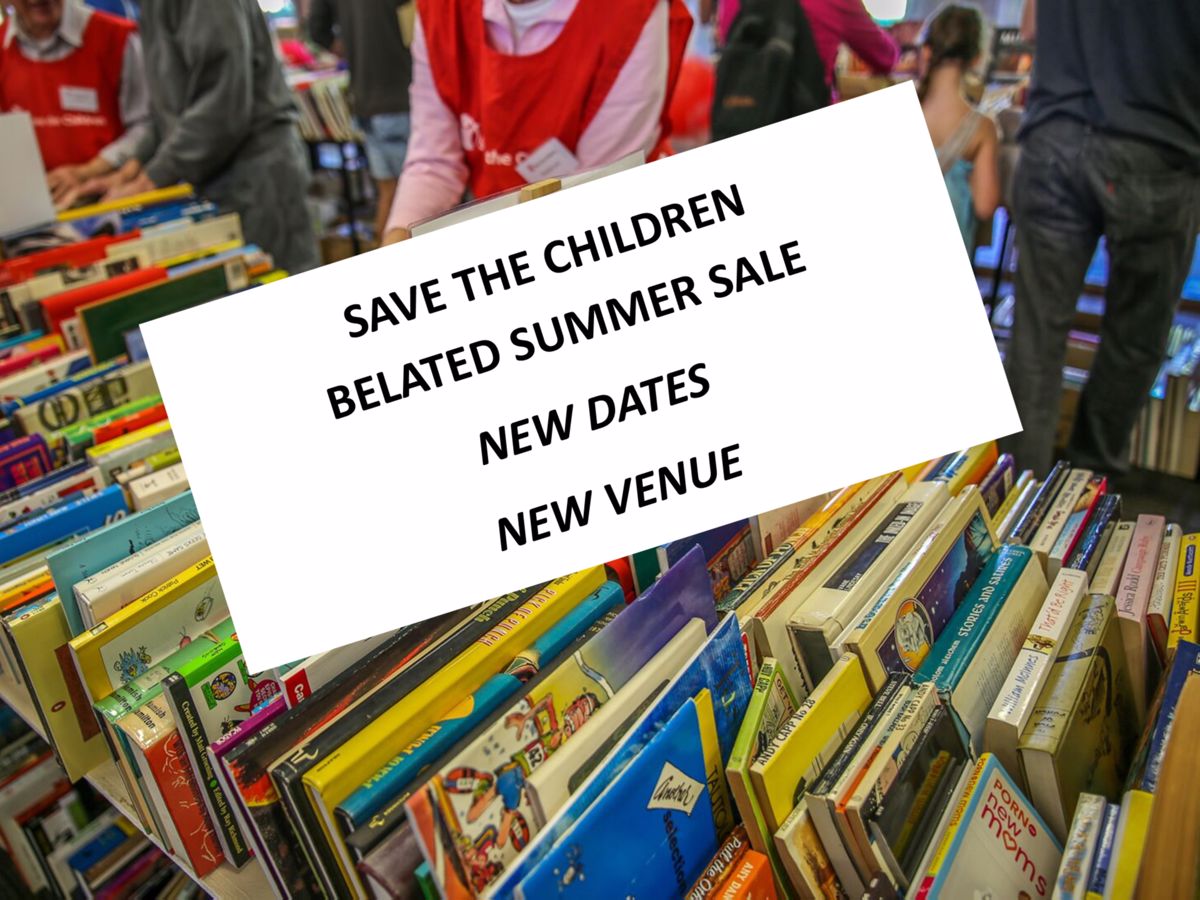 Save the Children Belated Summer Book Sale
Calling all book lovers! The University Branch of Save the Children invite you to our BELATED Summer Book Sale at University of Western Australia (sadly we had to cancel our February sale due to the COVID lockdown)
Dates:Apr 17 - 18
Time(s):9am to 4pm Saturday and 9am to 2pm Sunday
Venue:The Ref, Guild Village, University of WA
Details
Hosted By:Save the Children University Branch
Ticket Price:Free Entry
Venue:The Ref, Guild Village, University of WA
Description
NEW DATES – April 17 & 18, 2021 NEW VENUE - The Ref, Guild Village, Between the Oak Lawn and UWA Tavern, Hackett Drive, UWA.
It's a smaller affair than our big main sale in August, but still packed to the rafters with high quality donated books, ranging from rare and collectables to paperback fiction and everything in between, and all at bargain prices.
This year our categories include Art, Australiana, Biography, Biology, Children and Young Adult, Junior reference, Classic Literature, Food & Beverage, Gardening, Fiction - Hardback, Popular Modern, Prize winning, and Speculative, Travel, History, Military, Mind-Body-Spirit, as well as CDs, DVDs, and jigsaw puzzles.
We're open 9am to 4pm on Saturday 17th April and 9am to 2pm, or until sold out, on Sunday 18th April. COVID safe practices will be in place so allow a little extra time.
Location
Venue:The Ref, Guild Village, University of WA
Address: The Ref, Guild Village, UWA,Crawley,WA,6009
Phone: 0439954678
Email: [email protected]