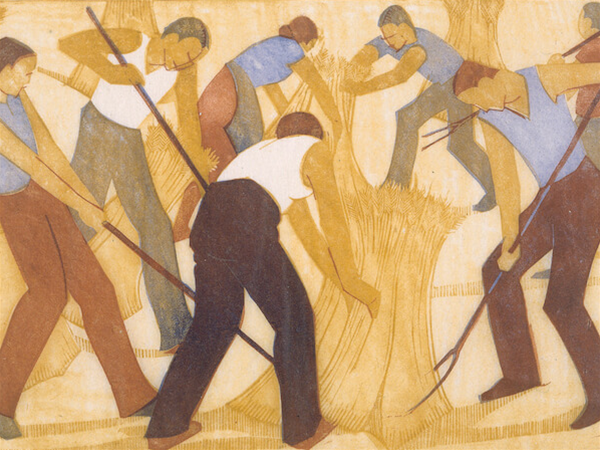 Cosmopolitan
Art from the 1930s in the University of Western Australia Art Collection and the Cruthers Collection of Women's Art.
Dates:Aug 31 - Dec 7
Venue:Lawrence Wilson Art Gallery
Details
Hosted By:UWA
Venue Address:35 Stirling Highway, Crawley, 6009
Venue:Lawrence Wilson Art Gallery
Audience:Adults,For seniors,Wheelchair Access
Description
The 1930s was a stimulating period in Australian art, defined by the effects of travel and the exchange of ideas, both artistic and political. The exhibition includes works by Lina Bryans, Grace Crowley, Ian Fairweather, James Gleeson, Nora Heysen, Frank Hinder, Ethel Spowers and Danila Vassilieff.
Events
Waveney Wansborough Memorial Prize
Verbal Description & Tactile Tour: For visitors with vision impairment
The Darlington Ensemble and UWA Strings
SPRINGarts: Weaving and Wall Hangings
SPRINGarts: Pom-Pom Party!
SPRINGarts: Mini Picture Show
SPRINGarts: Making Comics
SPRINGarts: Handmade Paper
SPRINGarts: Crafting a Concertina Book
SPRINGarts: Basket Weaving
Out of the Boxes and into the Desert: In Dialogue with Conservation
Out Of The Boxes And Into The Desert
Music Students Society Takeover
LWAG Signs: Auslan Interpreted Tour
Going Slow: Arts & Mindfulness tour
Friday Talk: Stilling life - The Self-Portrait as a Vase with Flowers
Friday Talk: Portraits of Maternity
Friday Talk: On the Life & Work of Nora Heysen
Free Lunchtime Concerts | UWA Conservatorium
Related
Workplace Bullying Research: Where Do We Go From Here?
UWA Institute Of Advanced Studies
UWA Conservatorium of Music
University Club Of Western Australia
Lawrence Wilson Art Gallery Shop
Lawrence Wilson Art Gallery
EDCC Earth Science Museum
Callaway Music Auditorium
Location