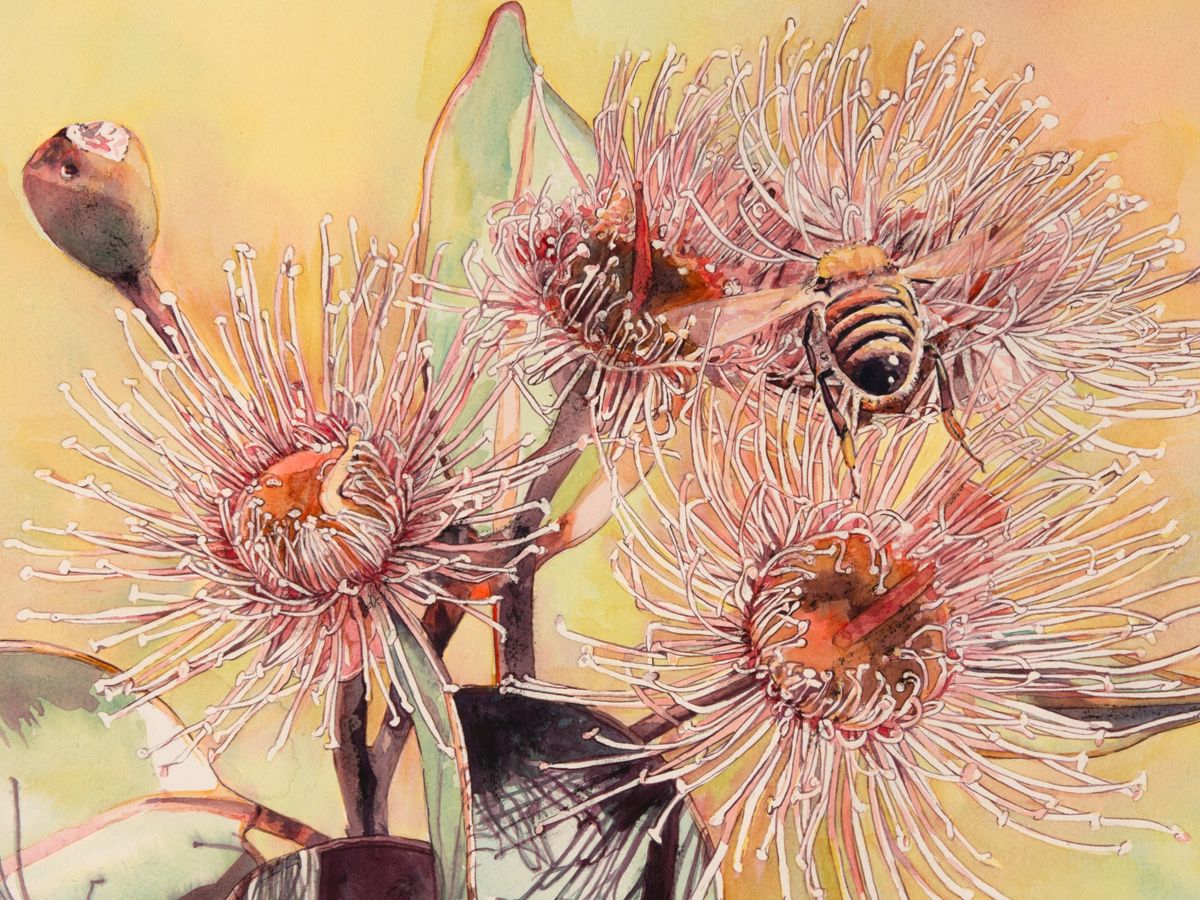 Hybrid Judy Rogers Exhibition
An art exhibition of bee bums and botanical bestiary, bounty and fragility.
Dates:Oct 2 - 31
Time(s):Fri, Sat, Sun 10am-4pm
Venue:Linton and Kay Galleries, Mandoon Estate
Details
Hosted By:Judy Rogers
Ticket Price:Free
Venue:Linton and Kay Galleries, Mandoon Estate
Description
The works in this exhibition praise the enchanted cacophony available to us when we take the time to truly interact with nature and remind us at the same time of its bounty and unnerving fragility. These works, depicting familiar plants and insects, are alive with colour explosions and vibration. Rogers has invented hybrid plants that display new features and different characteristics from their parents, becoming something altogether new. In a series of her botanical bestiary, she has built insects from the same plants that uses them as pollinators to show that they are dependent on each others' well-being. The works are meant to amuse, but they also symbolize the abundance of creation. Similarly in 1590, Giuseppe Arcimboldo painted his royal patron, the Holy Roman Emperor Rudolf II, as a heap of fruits and vegetables, with pea pod eyelids and a gourd for a forehead. Watercolour paintings and mixed media sculptures are on show.
Location
Venue:Linton and Kay Galleries, Mandoon Estate
Address: 10 Harris Road ,Caversham,WA,6055
Phone: 0431917303
Email: [email protected]