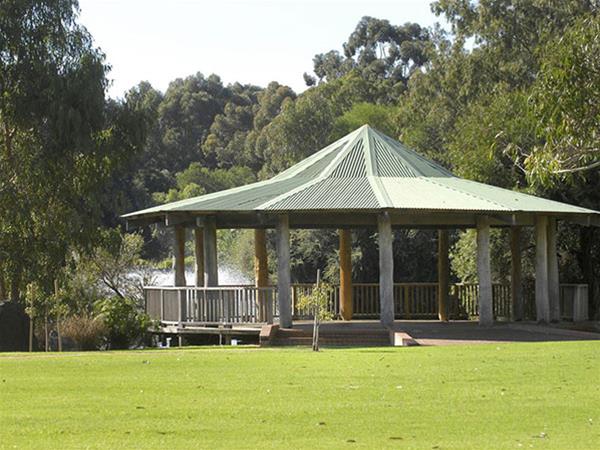 G.O. Edwards Park
G.O. Edwards Park is the perfect venue for outdoor family, community or corporate functions.
Details
Description
This beautiful park features an ornamental lake with water birds and is home to the Heritage Circle public artwork which celebrates the Town's unique Indigenous and settlement history. There is a large gazebo overlooking the lake which is popular for wedding ceremonies.
Other facilities include barbecues, toilets, accessible pathways, playground, gardens and plenty of shade for those hot summer days. The park is accessible via the Burswood Road car park which has accessible parking, with another car park located at Hawthorne Place.
See book a park or reserve to submit an application.
Location
Address: 173 Burswood Road,Burswood,WA,
Phone:
Email: