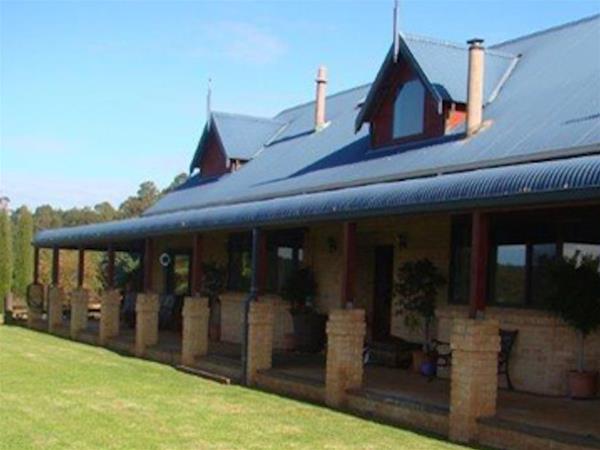 Atina Rocks Country Homestead
Atina Rocks is located within the South West Tourism Region nestled amongst many local wineries, olive groves, boutique restaurants and much more . . .
Details
Type:Farm & Station Stays,Vacation Rental
Facilities:Gym
Description
Sip a fine wine as you and your partner relax in our homestead for that romantic weekend getaway or for an extended holiday stay. Atina Rocks offers you a great opportunity to experience a working farm within an exclusively luxurious setting for guests wanting that extra-special holiday treatment.
Relax as you slip into warm sheets with our unique "Sleep-By-Numbers" Queen Beds (you both get to choose your comfort levels) and drift off to sleep on a choice of Soft or Firm pillows. YOU decide what you prefer! Boasting a magnificent Country Style Kitchen for self-catering guests, an 8 seater dining table, Limestone Featured Double-sided Fireplace & a cosy Library to just curl up in front of a warm winter fire.
For the more zestful, watch in-house movies in our special purpose Home-Theatre on the huge 120" Panoramic Screen using High-Fidelity Surround Sound Audio System for your listening pleasure. And, if you are a gym junkie we have an upstairs training area, an office & separate TV/gaming room too!
Atina Rocks is central to the south west with Margaret River, Pemberton, and Windy Harbour all within easy driving distance. We offer extended services such as local Beauticians, Masseurs, Relaxation Therapy plus many other local treatments for pleasuring that special person in your life. We can assist guests with local attractions and events in your area…
Terms and Conditions and further information found on the Atina Rocks website (link above).
Location