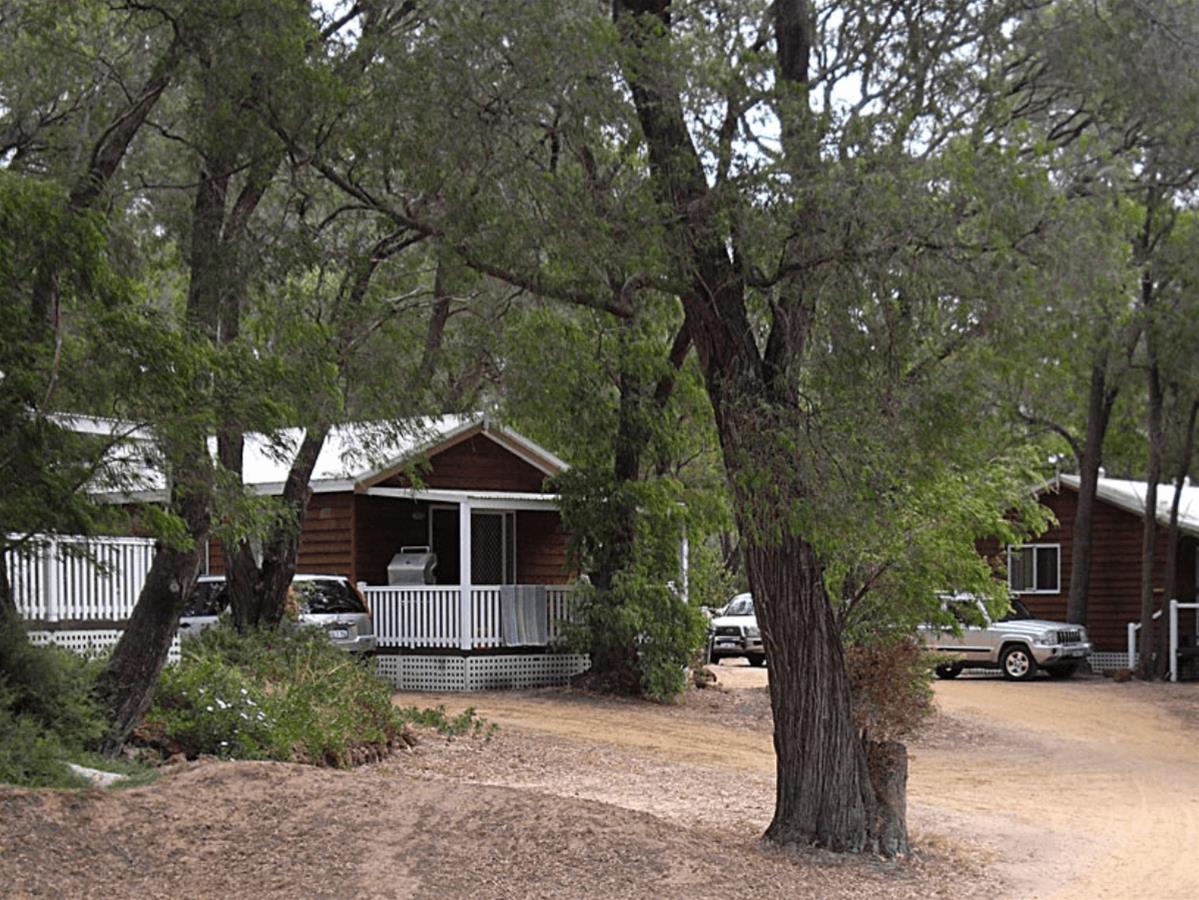 Bremer Bay Beaches Resort and Tourist Park
First choice destination for superior class accommodation and service in this region. In house Tourist Information Centre with close access to the azure blue waters and white sandy beaches surrounding this highly recommended holiday destination.
Details
Capacity:75
Type:Caravan Park,Chalet/Cottage,Resort hotel
Facilities:Room Spa,Pets Allowed,Pool,Day Spa/Sauna,Tennis Courts
Description
Nestled in a cool peppermint grove, "Beaches" sits at the gateway to the Point Henry Peninsula offering easy central access to Bremer Bay's choice of eight pristine beaches. A short drive from South Coast Highway, between Esperance and Albany, brings you to the azure blue waters of Bremer Bay. "Beaches" is a modern 4 star boutique park set in a beautiful forest with grassy sites and a nature walk trail to the beach. After a busy day fishing, sunbaking, boating, diving, swimming, golfing, playing bowls and tennis or 4x4 adventuring, Beaches is the ideal home base to return to for a little comfort.

Accommodation to suit all budgets. We offer deluxe spa and family chalets, 2 bedroom cabins, caravans, ensuite sites, powered caravan and tent sites. Even camping comes with its luxuries, including clean modern bathrooms and laundry and a fully equipped camp kitchen. Pets are also welcome in our park.

Facilities include a pool, tennis courts, children's playground, large camper's kitchen, sauna, wood fires, dump points. Our onsite coffee shop specializes in Lavazza coffee with warm and friendly service.

Fishing Our local fishing knowledge is unsurpassed. The waters around Bremer Bay abound with fishing delights for the whole family with a range of beach, rock and river fishing all within a short distance from the park.

Wildflowers flourish from August to October however there are some species to be seen all year round. Orchids, banksias, dryandra and many species of eucalypt can be found in and around our park. Famous for its Royal Hakea and Quaalup Bells the Fitzgerald River National Park, which is one of only two biospheres in Australia, the other one being Kakadu in the Northern Territory, is on our doorstep and easily accessible from the park.

Whale watching From July to October the waters around Bremer Bay are home to both Humpback and Southern Wright whales. These can often be seen from many of the beaches and provide a spectacular sight when breaching or playing with their calves.

Wildlife The tremendous variety of vegetation around Bremer Bay provides a haven for native animals and birds. Along with rare species such as the Dibbler, Heath Rat and Hooded Plover other more readily found wild residents can be seen such as pelicans, kangaroos, emus and seals. Native birds are a feature in the park as are visits by kangaroos during the early evening and mornings.
Location
Address: 333 Wellstead Road,Bremer Bay,WA,6338
Phone: (08) 9837 4290
Email: [email protected]