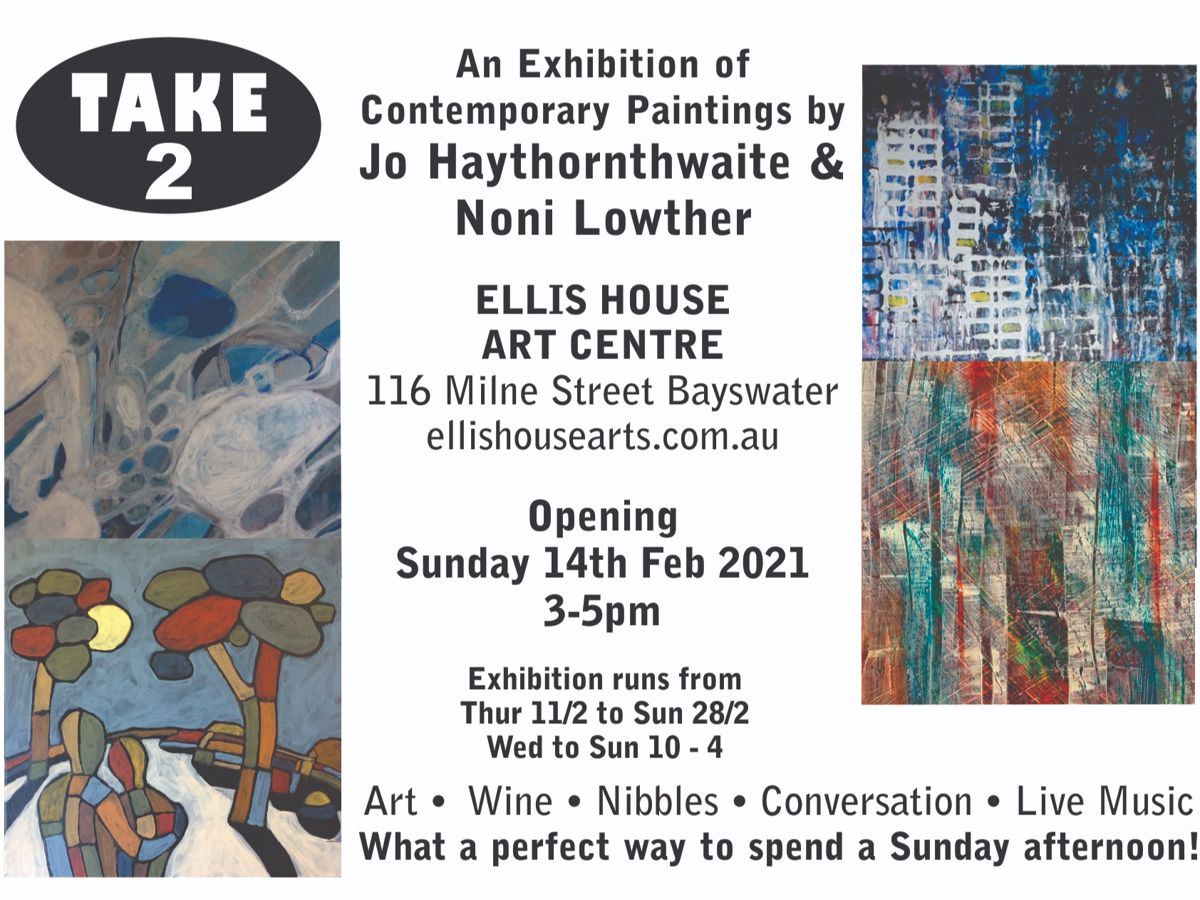 An exhibition of mesmerising abstract artworks by two local artists.
Dates:Feb 14 - 28
Time(s):10am - 4pm Wednesday to Sunday
Venue:Ellis House Art Centre
Details
Hosted By:Ellis House Art Centre
Venue:Ellis House Art Centre
Description
Jo Haythornthwaite is presenting a range of paintings in acrylic ranging from abstract and semi-abstract interpretations of the Australian landscape along with an appealing range of paintings reflecting the relationships between animals and birds. Noni Lowther is an artist who works in inks and her abstract designs are filled with colour, movement and texture creating a visual feast to engage the viewer.
Location
Venue:Ellis House Art Centre
Address: 116 Milne Street,Bayswater,WA,6053
Phone: 0414864438
Email: [email protected]