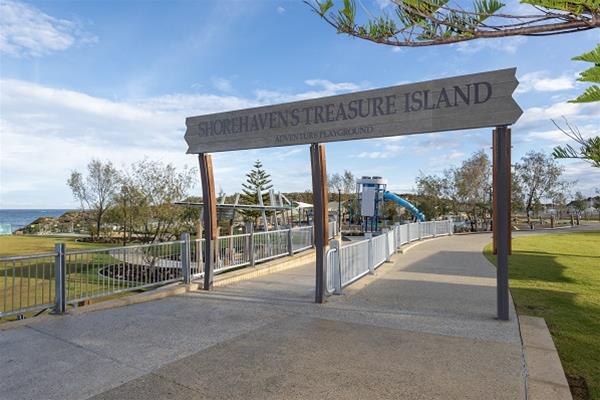 Shorehaven's Treasure Island Adventure Playground
Are you ready to have lots of fun? There's plenty to do here at Shorehaven's Treasure Island, including fun games and activities to help you explore every corner of the island.
Details
Description
The playground not only offers climbing, swinging and sliding opportunities, but also an interactive treasure hunt throughout the unique island setting and shipwreck equipment.
Shorehaven's Treasure Island Adventure Playground is the centre of Perth's latest beachfront destination in the northern suburbs of Alkimos and features bespoke, handmade and recycled material to unify what is an ultimate interaction experience for children of all ages.
You can even find long lost buried treasure!
Remember to pick up your very own Captain's Notebook so you can complete the activities and treasure hunts hidden in and around the playground - visit the Shorehaven Sales and Information Centre or downlaod a copy from the website.
The Park has stunning views out to the white sandy beach and Indian Ocean with the infamous Alkimos shipwreck. The terraced grass areas offers plenty of space for picnics, or the Shore Cafe and Oceans 27 Restaurant have a wide array to food and drink choices to suit every taste.
Location
Address: 27 Portside Promenade,Alkimos,WA,6038
Phone: 92467007
Email: