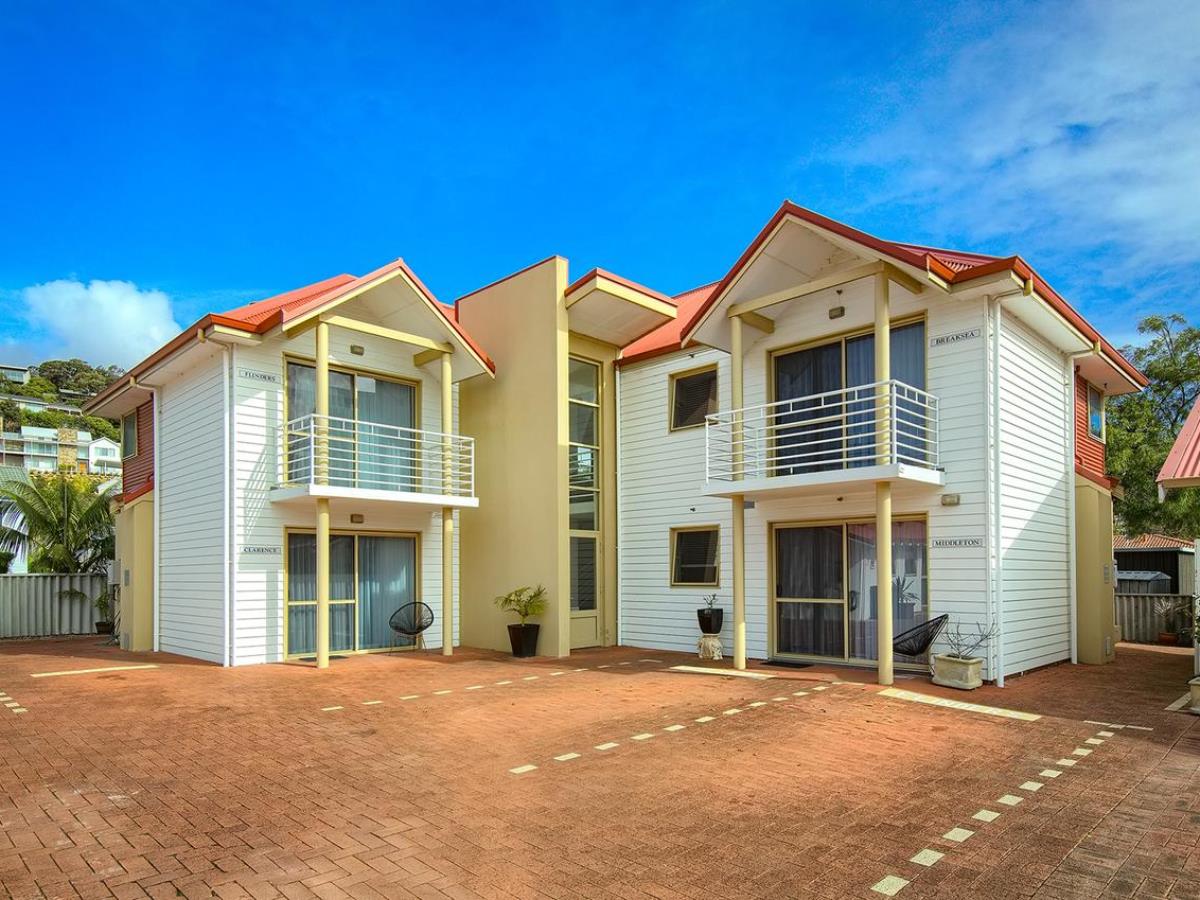 Located in Middleton Beach Albany, where pristine beaches are lapped by the warm, clear ocean, Pelicans Albany creates an inviting ambience for an unforgettable stay.
Details
Capacity:45
Type:Apartment/Condo
Description
Set on magnificent grounds and tranquil surroundings that feature a spacious garden and barbecue area, each beautifully appointed air-conditioned unit has a host of luxuries to ensure you have the independence and flexibility of your own self-catered home, together with the comfort and service of a hotel.
While being just minutes away from the stunning Middleton Beach shoreline, Pelicans Albany is within close proximity to all the major tourist attractions, popular local activities, shops and restaurants that Albany is renowned for.
Our exclusive units are also available for short and long term rental on a self-catered basis, making them an ideal accommodation solution for Corporate Consultants, Government Contractors, Diplomats, Renovators and Re-locators.
Location