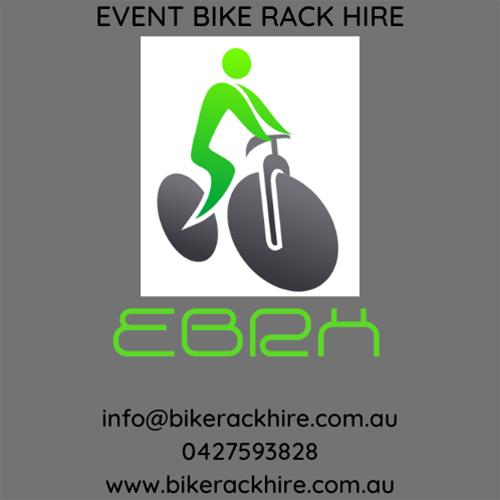 Event Bike Rack Hire offers a range of quality portable bicycle racks to hire for your next event. A vision to Provide - Promote - Participate the use of secure bike parking facilities at events
Details
Functions:Major Events (300+)
Services:Equipment Hire
Description
A vision for Western Australian events industry to Provide - Promote - Participate the use of secure bike parking facilities at events, focused on community choice, sustainability, and health.
Often overlooked, event parking is a critical building block for bicycle-friendly communities. State fairs, music festivals, and sporting events draw hundreds or thousands of attendees. Yet, many organisers often forget the bike parking altogether, leaving cyclists stranded and area parking lots overcrowded.
After many personnel attendances, I had realised the lack of, or availability for secure bike parking facilities, even with the increased public use and demand to have the choice to ride to these events. Many times, they are left to lean up against trees, fences and anything they can lock their bikes to, often causing traffic obstructions and safety issues.
Let us also improve the environmental impact of your event, reduce your carbon footprint, encourage healthy lifestyle options and solve traffic issues with our cost-effective solution.
PROVIDE - PROMOTE - PARTICIPATE

The main hurdles for promoting cycling to events is the lack of confidence that secure cycle parking will be available at event locations. It might not be feasible to build permanent cycle parking at event locations which are maybe only used once or twice a year. Therefore, at events where cycling could be an attractive option, it is essential to promote the provision and usage of quality temporary cycle parking at events which is trusted by bike owners.

Also, keep in mind, another great advantage is that we can install them at various locations to minimise the footprint needed to accommodate.

Promoting cycling to events could reach a new audience who does not cycle regularly. People who are not willing to commute by bike every day might be encouraged to cycle to an event if it is significantly advantageous to them. Similarly, organisers should have a vested interest in attracting and catering to one of the fastest-growing segments in Australia. Many countries now have a mandatory protocol for bike parking at events.

If you want to jump the queue for the up and coming event season and take advantage of our INTRODUCTORY DISCOUNTS, please email [email protected] or call 0427 593 828
LET'S GIVE THE COMMUNITY A CHOICE
Location