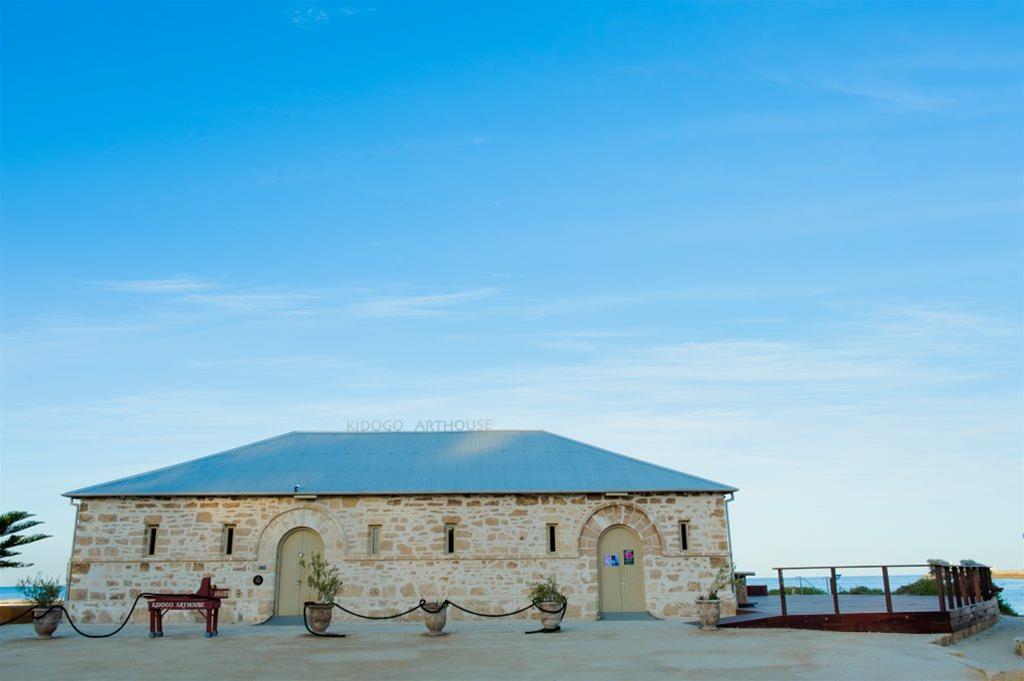 Kidogo Arthouse is a venue situated in a charming 1884 heritage building on Bather's Beach, Fremantle. We host our own creative events, as well as weddings, private functions & everything in between.
Details
Capacity:100-200
Features:Indoor,Licensed,Live Music,Outdoor Dining,Waterfront
Venue Type:Boutique Bar,Function Centre,Other,Restaurant
Description
Home to two galleries, the Kidogo Arthouse is a unique exhibition space located at the edge of the sea in Fremantle. Housed in a beautiful, heritage-listed building, the galleries provide an beautiful and pure exhibition space in a rustic setting where a wide variety of artwork can be exhibited.
The Arthouse and surrounding courtyard is an enormously popular venue for weddings, functions and events and for musicians, poets and authors to stage live performances.
The Kidogo Arthouse hosts an ever-changing and exciting array of art experiences, featuring artists from all over the world whose works are amongst the most innovative, uplifting and thought-provoking found on the contemporary scene. Our exhibition programming regularly features floor talks and symposia with artists and art historians, critics and theorists.
Location