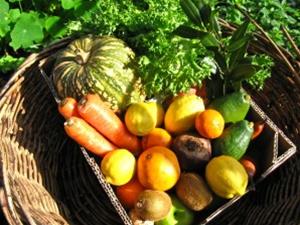 Perth City Farm is an urban community garden, education and network centre that operates on permaculture principles. We promote healthy environments that are productive and diverse. The East Perth City Farm was founded in 1994 as an initiative of the Planetary Action Network (PAN), the youth branch of Men of the Trees in Western Australia.
Details
Description
Before becoming an organic permaculture centre, the site was used as a scrap metal yard and a battery recycling plant. Perth City Farm has transformed the site in order to demonstrate how heavily degraded land can be rehabilitated.
Perth City Farm promotes environmental awareness and responsible practices by providing information, training and hosting community-based projects. With our parent body, Men of the Trees, we facilitate tree-planting trips around the State and hold public demonstrations for events and festivals.
Perth City Farm also supports the local music and art community through regular concerts, festivals and exhibitions. Perth City Farm facilitates government employment and service programs, permaculture tours and workshops for Primary and high school students.
As an inclusive community centre, Perth City Farm welcomes all who respect the centre. Perth City Farm is more than its physical buildings and gardens. As a not-for-profit organisation, our volunteers are vital. Hundreds of volunteers have helped to rehabilitate the site, build the soil and create the gardens.
Events
Perth Indoor Jungle Festival 2021
Related
Sustainable Urban Forest Management Symposium Series
Location