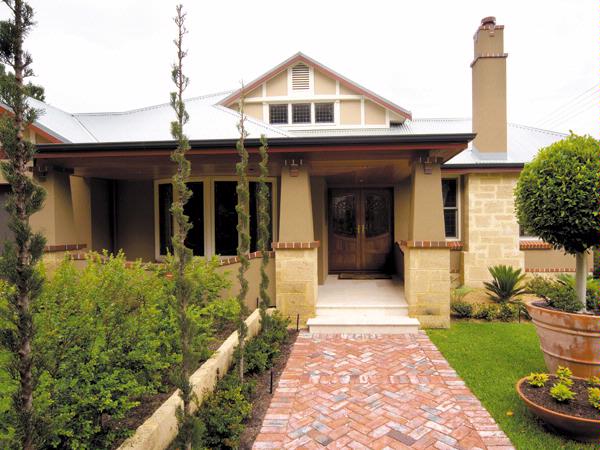 Cornerstone ID Nedlands Home
(08) 9228 4884 or 0419 654 446
Details
Description
This traditional Australian bungalow exudes warmth and charm.
Downsizing for more convenient living, this was the second time Cornerstone ID was recruited by the client to design and build their house. With the family all grown up, the empty-nesters required a home with less maintenance. The brief was to make a classic statement that would endure future style shifts with the theme shifting slightly from Edwardian to Australian Bungalow, necessary to fit in with the Nedlands aesthetic.
A more compact home with a relatively simple design layout was the answer. With a secluded master bedroom on the ground floor, centrally located kitchen and strong outdoor connection the home offers a practical flow.
A separate bedroom wing upstairs accommodates family visits with a guest room and ensuite, separate lounge and wet bar.
Deep earthy colours complement the natural timber throughout.
Designer Stephen Brett says detail was extremely important. "People generally indulge in detail, pattern and layered feature," he says. "In this case we adopted a particular shape in the Jarrah joinery and re-enforced its expression in the glazed entry and French doors as well as the fireplace surround and fretwork."
Particular emphasis was given to the door-frames, ceiling details including battening, recessed feature work and domes, with extra attention paid to detail in the staircase design.
Again externally a specific detail was adopted and repeated both in the front verandah piers and walls, as well as the boundary fence by way of exposed brickcapping and corbel treatment.
The home is strongly anchored with solid masonry columns sitting on a limestonebase to re-inforce a sense of timelessness, character and charm.
Location