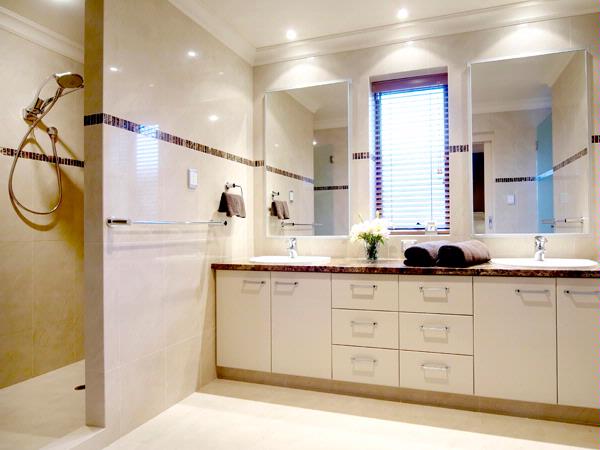 Details
Description
Careful attention to small details provides outstanding results for this bathroom.
This bathroom was a combined effort between the clients and Wilding Kitchens and the process was as simple as selecting all the room's cabinet details, handles and finishes from the Wilding Kitchen's showroom. The clients then worked with architects, Arc Seven.One, to select all other finishes to stunning effect.
Twin frosted glass-framed sliding doors provide an indulgent entrance to the room. Featuring two built in recessed cabinets with mirrored door fronts on either side of the central window, symmetry was important because the bathroom has "his"and "her"sides.
The room has the air of a luxury resort, with beautiful finishes including marble benchtops, paint lacquered doors and ornate handles.
The tile selection offers striking horizontal detail and a highly polished finish, carefully selected by the clients and designer to complement the vanity and enhance the warmth of the room.
Location