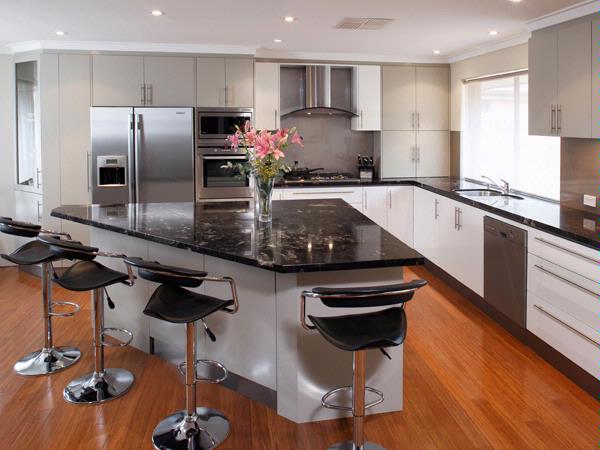 Woodlands kitchen.
Details
Description
This 25-year-old home's kitchen was closed off with face brick walls. The clients – a couple with adult children – requested a space where more than one person could cook at any one time.
Kitchen Capital WA started by undertaking major building alterations – the walls surrounding the kitchen were removed, opening it up to both the family room and dining room.
A square section of wall was removed and replaced with an angle, which allowed for better movement around the kitchen.
A pantry and display cabinet were placed on this wall, while a large, triangular-shaped island has become the much-needed breakfast bar.
It also provides enough bench space for more than one person to be cooking at the same time.
A separate coffee-making area, with easy access to an under-bench fridge, keeps people out of the chef's way.
As well as being a place for family members to interact with each other, this large, open space is ideal for family gatherings and parties.
Related
Location