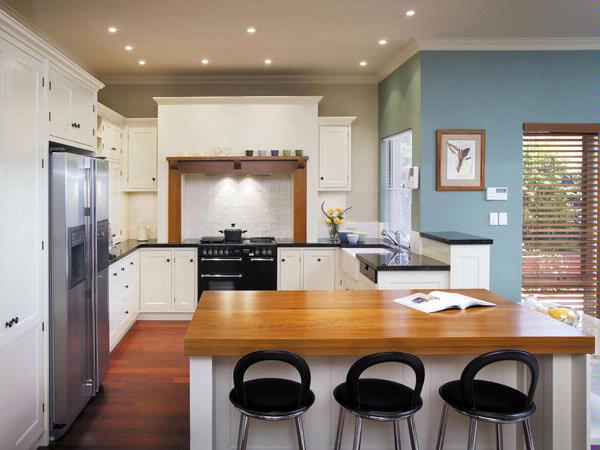 Lovely kitchen in Applecross.
Details
Description
A traditional yet functional kitchen makes the perfect addition to the home of this large family.
The existing kitchen was impractical and awkward so Kitchen Capital WA was asked to transform it into a completely functional space for a large family.
The new design needed to address all problem areas, including relocating the pantry, cooktop and island bench.

The sink was left in its original place while other elements were moved around it to ensure effective use of space. The original island bench was acting as an obstacle between the stove and sink so was immediately repositioned to one side of the kitchen. The pantry was also moved next to the fridge so the children would not have to dart through the kitchen to get an afternoon snack.
A huge, freestanding oven with chimney recess acts as both an aesthetic and practical feature and meant the original cooktop could be located closer to the sink.
A spacious appliance cupboard was installed to make everyday items readily available and storage space was increased with deep drawers and plenty of cupboards.
Related
Location